Sushi Tour Leads To Best Unagi
Moonlight Has Best California Roll; China Hut Wins Overall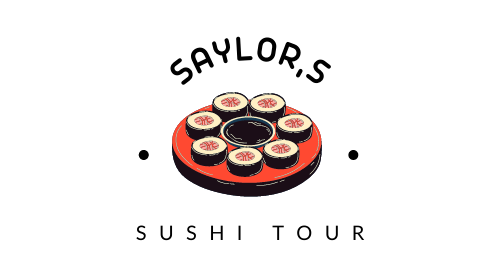 On the hunt for the best sushi, I grabbed some friends and headed out. We stopped at three different sushi restaurants and tried the unagi, California roll and sashimi. Here are my overall ratings out of five stars.
China Hut Sushi Lounge
4920 N.E. 81st Street Kansas City, Mo., 64119
At China Hut Sushi Lounge, the unagi (eel) was the first roll I tried. To my surprise, I liked the eel quite a lot since it had such a sweet taste. The sauce wasn't too strong and was easy to enjoy. This was definitely the best unagi out of all the restaurants. Next was the California roll. The cucumber was very thinly sliced, giving it a more crunchy texture and taste. Last was sashimi, the red tuna. It had an almost sour taste to it. It was somewhat watery and bland. I wasn't looking forward to trying this again.

Moonlight Sushi Bar & Grill
8678 N.E. Flintlock Road, Kansas City, Mo., 64157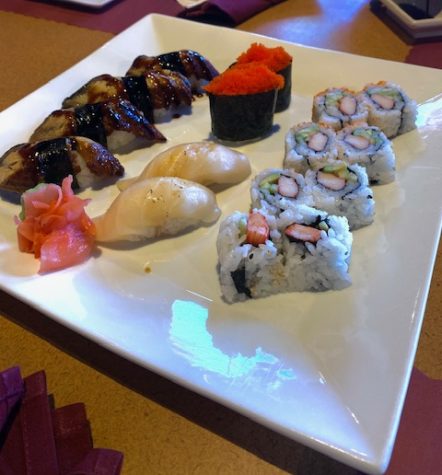 Next on my sushi tour was Moonlight Sushi. This by far had the best California roll of the three. The rice was a little more sticky, and it didn't fall apart super easily. The sashimi was white instead of red, and it tasted worse than the red version. The texture felt more jelly-like and slippery. Sashimi is a very fresh raw fish, which was something new and probably why I didn't like it. While the unagi was my favorite at China Hut, sadly, Moonlight's did not measure up. The sweetness I tasted before wasn't there, and it was a little more chewy.

Masabi Japanese Sushi Bar & Grill
9763 N. Cedar Avenue, Kansas City, Mo., 64157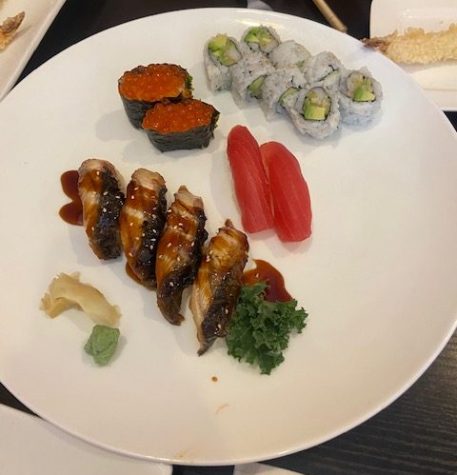 Masabi was my sushi tour's final stop, and I was grateful that this could be my final time tasting sashimi. As expected, it was not my favorite, but this was probably the place that had the most tolerable sashimi. Masabi's California roll looked the best from the amount of sesame seeds and equal amounts of vegetables and crab, but the taste was average. While it wasn't incredible, it also was not horrible. The unagi was more like China Hut's and had the same amount of sweetness, but with the texture was chewy like at Moonlight.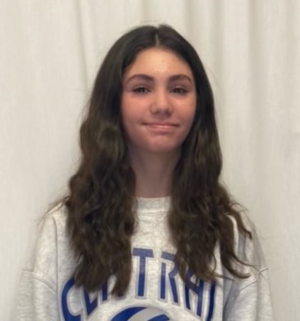 For those who would like to skip the sushi tour and go straight to the best, take a trip to China Hut Sushi Lounge. It was my first time having unagi, and it did not let me down. I definitely will be ordering it again when I go back. Although I didn't like the sashimi, the California roll more than made up for it. I loved how the vegetables were cut inside the rice in the perfect amount. (And let's be honest, China Hut may have the best sashimi ever, but I'm not the best judge of that. It's one sushi I hope to never try again.)
Leave a Comment