Fresh Take On Fresh Donuts
New Donut Shop Open For Business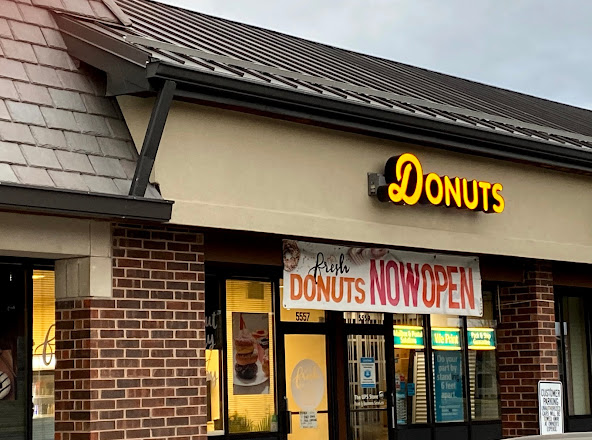 Fresh Donuts
5557 N.W. Barry Road, Kansas City, Mo., 64154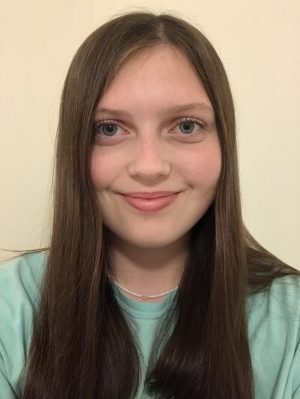 In the abundance of shops on the strip in the Coves, Fresh Donuts sits on the corner next to the UPS Store, the line practically out the door. The local owners were rumored to make delicious and savory breakfast items. Here's the five best sellers at Fresh Donuts and my opinion on them.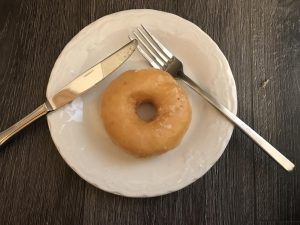 Glazed Donut
I love the consistency and smoothness of the dough. The glaze icing itself is delicious. It is sweet, but it does not tire the palate, and I guarantee that if I were to have this with coffee it'd be perfect. If you're new to Fresh Donuts, I totally recommend trying this.
Rating: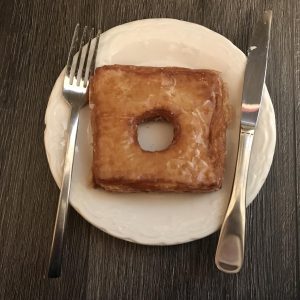 Cronut
The cronut has the layered air pockets, almost like a croissant, but it tasted like a plain donut, which threw me for a loop. It was basically a glazed donut minus the icing, which wasn't bad, but if I wanted to buy another glazed donut, I would've.
Rating: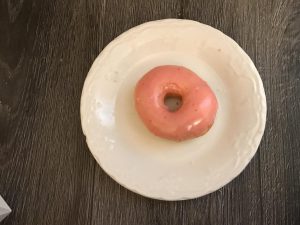 Strawberry Iced Donut
Although the icing had a really tangy and sharp flavor compared to the plainness of the donut, I really enjoyed the contrast between the dough and the icing. I also liked that it was pink. It's easy to understand why it's one of the best sellers, and I would definitely pick this one again.
Rating: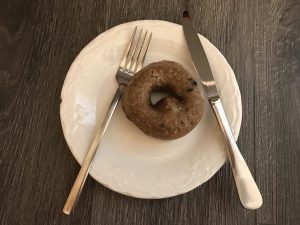 Chocolate Donut
The taste was fine; chocolate's always good. There was flavor, obviously, but not much of it, no icing to balance the dough out. It was good, but if I had to pick between this or something else, like the strawberry donut, I'd take the latter.
Rating: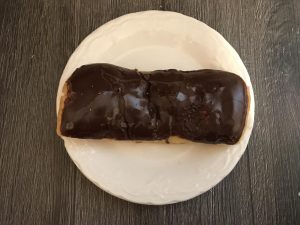 Pudding-Filled Chocolate Long John
I was definitely wary when I saw them fill the donut with some sort of vanilla pudding, but when I tried it I totally understood why they did it. The clashing of the two flavors was such a good idea, because the chocolate icing was very rich, and vanilla pudding and dough balanced it out. Definitely in my top three.
Rating:
I ended up really enjoying being able to try all these donuts, and the customer service was amazing. I could tell they were a little surprised when I asked for their top five best sellers, but they were incredibly kind and helpful and ended up getting everything I needed in a pretty box. The prices were reasonable at $1.49 per donut, and the set up of the shop was very pleasing to look at. I very much recommend giving Fresh Donuts a try. It's worth the trip.
Leave a Comment