Kayla Pospisil, Staff

October 7, 2018

Filed under Magazine Staff, Stories
With the new school year comes new chances for students to support theater students and participate in a new performance among young students from the district. For the first time since the school opened, students can to take part in two musicals and one play during the school year. In past years, there...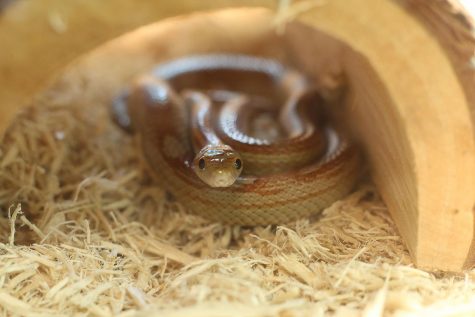 Kara Morley, Staff

October 3, 2018

Filed under Entertainment, News, Stories, Teachers Of Staley
For roughly three months, Snek the snake roamed the halls, a student did not close the lid of the 2-year-old snake's cage properly. Snek slithered out and traveled around the school for several weeks. "He always comes back." said Helwig. She was not worried about her snake. On July...
Recent Sports Scores
Friday, January 11

Boys Basketball

Staley 42 - St. Joseph Central 43

Friday, December 21

Boys Basketball

Staley 63 - Truman 41

Tuesday, December 18

Boys Basketball

Staley 53 - Liberty 41

Thursday, December 6

Girls Basketball

Staley 59 - Fort Osage 50

Tuesday, December 4

Boys Basketball

Staley 54 - Winnetonka 47

Monday, December 3

Girls Basketball

Staley 44 - Lee's Summit North 36

Saturday, November 17

Football

Staley 3 - Fort Osage 34

Friday, November 9

Football

Staley 44 - North Kansas City 0

Friday, November 2

Football

Staley 24 - Oak Park 0

Monday, October 22

Soccer

Staley 1 - Liberty North 2
Coverage Updates
Enter your email address below to receive an update when a new article is added.
Follow N2 Sports on Twitter!