Kayla Pospisil, Staff

October 7, 2018

Filed under Magazine Staff, Stories
With the new school year comes new chances for students to support theater students and participate in a new performance among young students from the district. For the first time since the school opened, students can to take part in two musicals and one play during the school year. In past years, there...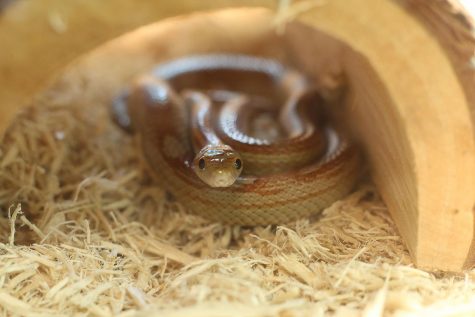 Kara Morley, Staff

October 3, 2018

Filed under Entertainment, News, Stories, Teachers Of Staley
For roughly three months, Snek the snake roamed the halls, a student did not close the lid of the 2-year-old snake's cage properly. Snek slithered out and traveled around the school for several weeks. "He always comes back." said Helwig. She was not worried about her snake. On July...