Cross Country Runners Place At State
Season Comes To End With Atkins Earning All-State
After a big state sendoff at school Thursday, cross country runners senior Andrew Atkins, Kai White and sophomore Avery Adair ran at the MSHSAA Cross Country Championships Class 5 meet today at Gans Creek in Columbia, Mo.
Atkins placed 7th in the boys 5k with a time of 15:33, earning an All-State honor. Adair placed 73rd with a 19:55. White placed 116th in the boys 5k with a 17:00.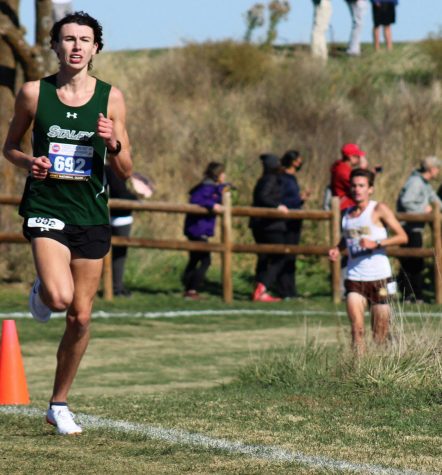 "I feel great about it," Atkins said. "I had a race plan and executed it to the best of my ability, and it landed me a seventh place finish."
Atkins plans on running at the collegiate level.
"I'm really excited to take on the next part of my life and see how I can stack up against college athletes," Atkins said. "But I'm really sad to be leaving this part of my life behind because I've made so many friendships and memories with the people around me. I plan to run somewhere either division I or II and just really find the best fit for me both athletically and academically."
In an interview with N2 Sports, Adair said she felt her race went well.
"I'm really hard on myself, so I wish I did a little better," Adair said. "But I'm happy with it; I'm happy I made it. I'm definitely going to train a lot harder and take the year a lot more seriously. I'm going to work my hardest to make it back to state and be better."
White was satisfied with his race.
"I felt pretty OK about my running performance," White said. "Getting to run at Gans Creek at the highest level I possibly could go is exactly how I wanted to finish the season. It is bittersweet knowing that there are no more races left, but I am absolutely at peace with myself. I'm not thinking, 'What if I did this?' or 'What if I did that?' I reached exactly where I wanted to, and I'm happy I could do it with people I enjoy spending time with."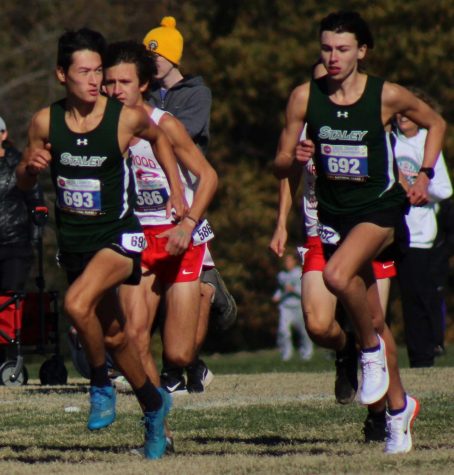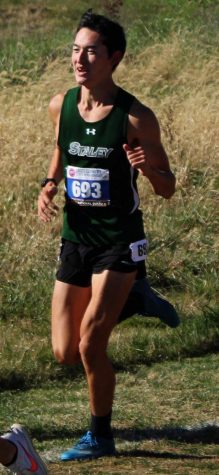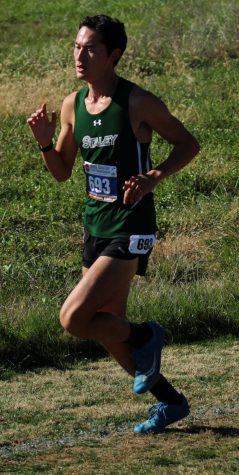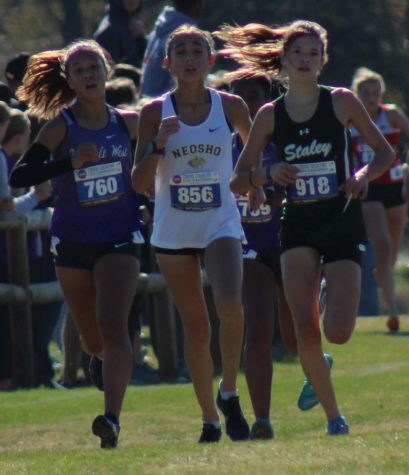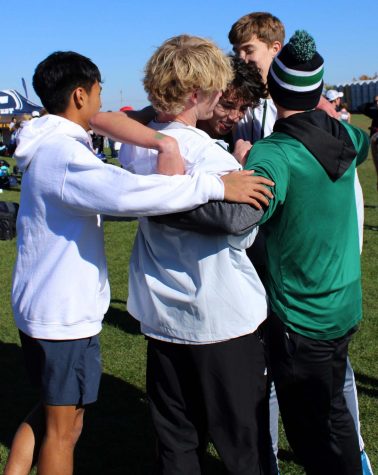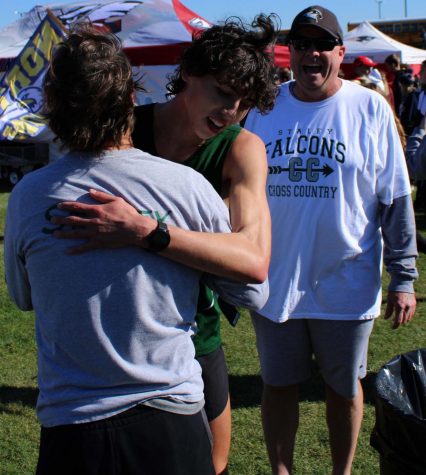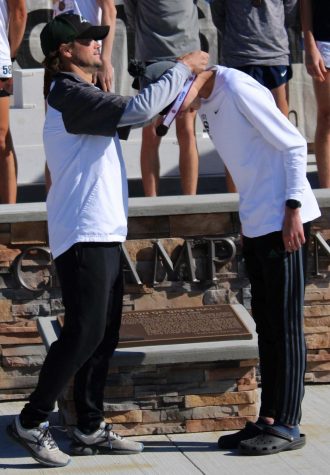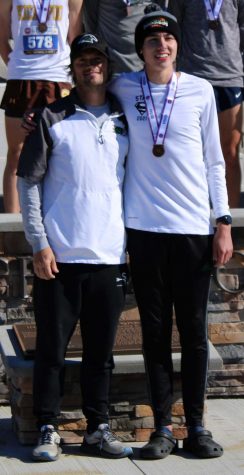 Caught up with Senior, Andrew Atkins after his 7th place finish at the MSHAA Class 5 race @CrossStaley @NKCSchools @SHSFalcons pic.twitter.com/RAhyuuvU23

— Staley Falcon Activities (@N2SportsStaley) November 5, 2021
Got to catch up with Sophomore, Avery Adair on her state race and what she's doing to prepare for next year. pic.twitter.com/E1id1tE0sa

— Staley Falcon Activities (@N2SportsStaley) November 5, 2021
Got to catch up with Senior, Kai White on his state race and how he feels about the end of the season. @NKCSchools @SHSFalcons @CrossStaley pic.twitter.com/CWSo6z4t9M

— Staley Falcon Activities (@N2SportsStaley) November 5, 2021