Gator, Frog Legs Offer Unique Dining Experience
Southern-Style Seafood Available In Liberty
The Fish Market
1120 E. Old, MO-210, Liberty, Mo., 64068
For those looking for a unique meal, look no further than Liberty, Mo. The Fish Market is a popular southern-style restaurant with a wide selection of meals, including cajun specialties, seafood baskets and even fried alligator and gator tacos. The Fish Market is open 11 a.m.-8 p.m. most days, while Fridays and Saturdays are 11 a.m – 9 p.m., with dine in or take out.
Appetizers
Cornbread:
This sweet, fluffy cornbread arrives at the table in slices, and it goes great with the fried food as well as some milk. Customers can order classic cornbread or try the very spicy jalapeno cornbread.
Hushpuppies:
The hushpuppies had little taste and were somewhat bland. While not the best appetizer on the menu, they do go well with the fish and a drink to counteract their dryness.
Fried Okra:
Due to its wonderful taste, I recommend ordering this appetizer. The breading is crunchy, while the okra inside is comparable to broccoli or fried pickles.
Main Course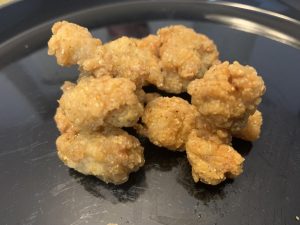 Alligator:
While it may sound like an unusual food choice, the fried alligator is a delicious meal and quite an experience for those not used to eating reptiles. The meat is similar in ways to chicken, although slightly chewier, and it has a somewhat fishier taste.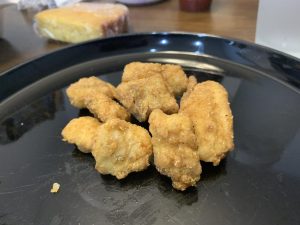 Fried Catfish:
Fried catfish, being the food that gives this wonderful restaurant it's name, is a great menu item, and anybody who enjoys fish should definitely try out these fried catfish nuggets. While very flavorful, this catfish has a heavier fishy taste than most catfish meals, so here is a word of warning for those who dislike that flavor. Personally, I'm fine with the taste.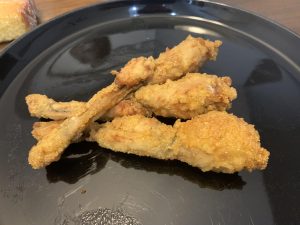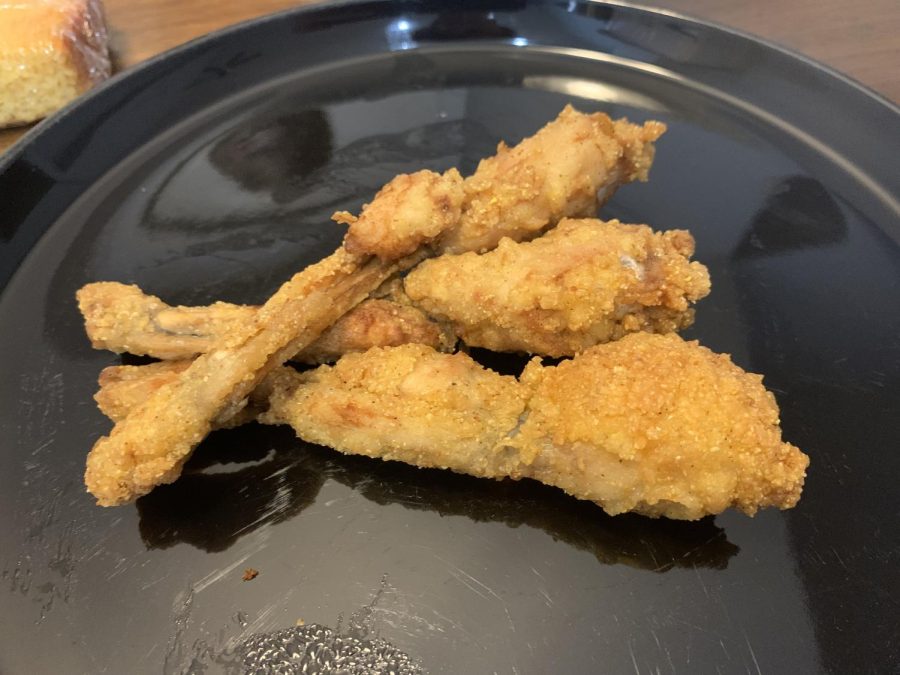 Frog Legs:
Frog legs may not be the most common food in the midwest, though they are worth trying for the more adventurous eaters or those who already enjoy frog legs. For those who haven't been brave enough to order them, they have a white, chicken-like meat with little flavor and a very chewy texture. For those who plan on eating this dish at The Fish Market, make sure to watch out for the bones.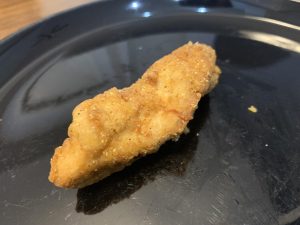 Chicken Strips:
While customers are probably headed to The Fish Market to try new foods, there are quite a few classics on the menu too, such as chicken strips. The strips were very standard, though the taste was slightly different in taste compared to other restaurants serving fried chicken.
Leave a Comment