Senior Earns Special Seal Of Biliteracy
Riley Earns Distinction In French
     In the class of 2022, just one senior will graduate with the Seal of Biliteracy with distinction – senior Rachel Riley. Riley took French classes for four years.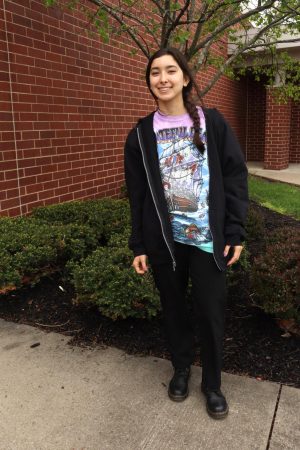 "I liked how it sounded," Riley said. "For some reason, I was more drawn to it than I was to Spanish."     
     The Seal of Biliteracy award is granted to some modern language students, certifying the individual is biliterate. The certification can be shown to colleges and future employers. In order to obtain the Seal of Biliteracy, the student must score a 3 or higher on the ACTFL Assessment of Performance Toward Proficiency in Languages test, also known as AAPPL. To get the award with distinction, the student must score a 4 or higher on the AAPPL test.
Riley said she listened to podcasts while preparing as a way to ingrain the language in her mind. 
     "I'm very proud," Riley said "It was something that I worked a lot for and that I spent a lot of time preparing for."
     Riley's French teacher Susan Downey said Riley's willingness to participate contributed to her success in the French program.
     "Rachel is always engaged and thoughtful about what she is learning and actively seeks to participate,"  Downey said. 
     Before this year, there had only been one student to earn this distinction since the program started at the school in the 2018-2019 school year. Riley's advice to students who would like to achieve the same honor was to listen to podcasts outside of school and be attentive in class.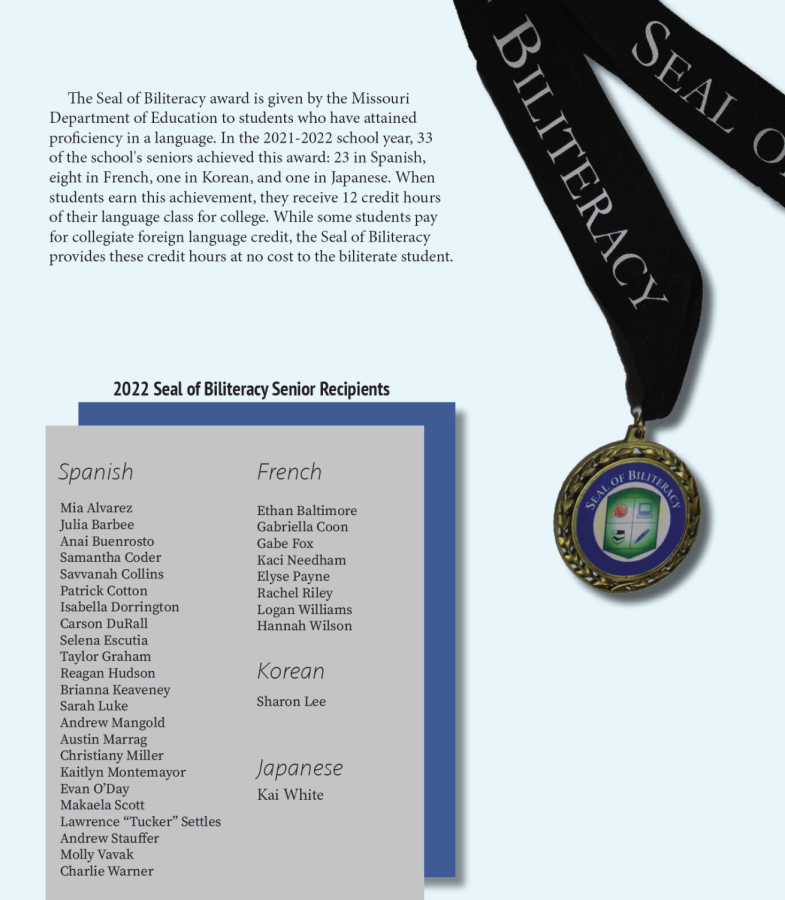 Leave a Comment