To The Moon & Back
Did It Live Up To the Hype?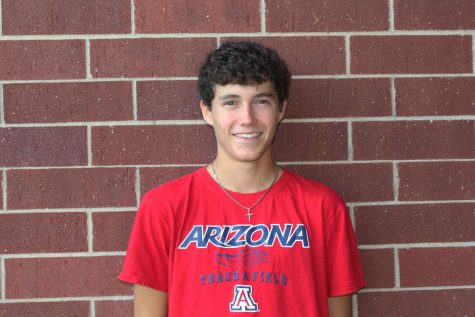 More stories from Jack Warner
Homecoming was a highly anticipated event. Student Council worked from the start of the school year to well after the dance was over Sept. 23, and it had the biggest dance turnout in school history.
This theme was "To the Moon and Back." The whole lower PE hallway leading to the gym was blacked out and dark.
"I am absolutely stoked for the homecoming theme because it's all space this year. Stuco theme is space, homecoming is space, courtwarming is space, and I'm a total geek when it comes to stuff like that," said senior Britlyn Sparks.
After the dance, there was mostly positive feedback, with some complaints about it being hot in the gym and how sweaty everyone was.
"The dance was exponentially more fun this year. I've gone to homecoming all four years, and the energy and excitement this year was so much more than it has ever been," said senior Evelyn Shelby. "Stuco did such a great job getting everyone hyped up for the dance, which resulted in way more people showing up, which made it so much more fun."
All the hype was partly due to the homecoming parade and assembly. The parade was the Wednesday before the dance, while the assembly was the Friday before.
The dance brought in a record crowd. For many people, not just freshmen, this was their first high-school dance.
"I thought it was really fun, and I had a great time. I liked how it was set up and everything. I definitely want to go again next year," said first time-dance attendee junior Gracie Streeval.
For the people who went to the dance, they might have noticed their classmates who were working instead of being in the dance.
"The dance went very well, even better than we hoped. We had to get more tickets because we sold out," said senior Bennett Holloway.
Holloway was involved in the stuco preparation for the dance. Also, he worked at the dance, filling the bleachers with bags that people didn't want to take into the dance. He worked throughout the night and was there until the end.
Overall, the schoolwide preparation, spirit and attendance to the dance made a memorable night for many.