Surprise! You're Top 5
Candidates React to Nomination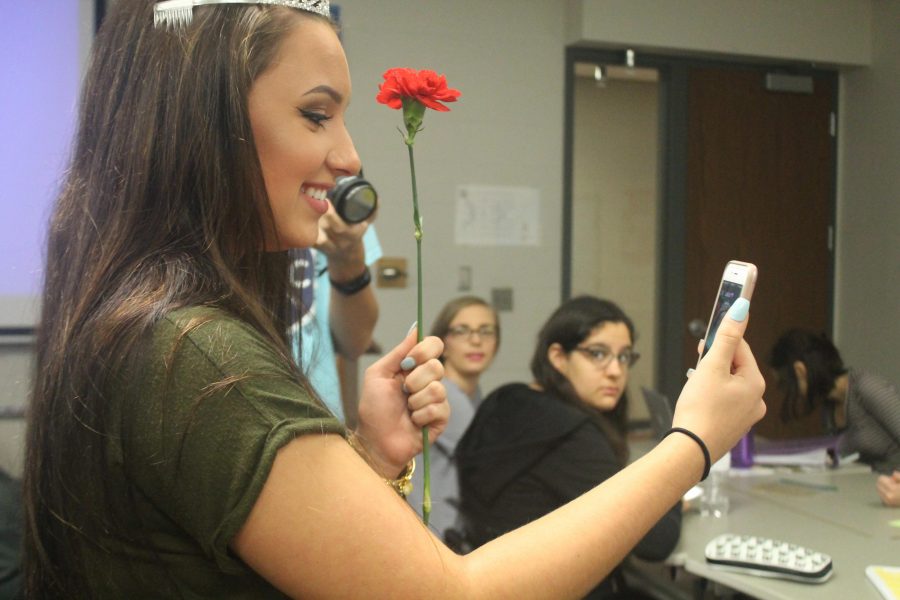 Maddy Benda, Editor-in-Chief
September 12, 2016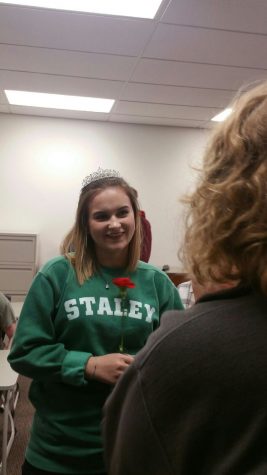 Homecoming is an exciting time for high schoolers, mainly for senior girls. The honor of being nominated for homecoming queen is dream that is sparked for many their freshman year. On Sept.18, the top five homecoming candidates were announced
by student council president senior Tim Lawson over the intercom right before Falcon Time.
Maya Miller was heard jumping up and down and screaming from many surrounding rooms.
"I was very excited and stoked about the experience to come," Miller said.
Izzy Enna was also in the same class as Miller but took a more quiet approach to her celebration while still sporting a smile.
"I feel really excited and honored that I'm up and that I have so many people who support me. It just makes me so happy," Enna said.
Lindsey Boord and Ashlyn Darnell were both in teacher Carol Toney's class when the news broke. Darnell immediately Facetimed her mom, while Boord stood shocked.
"I'm very excited. It's going to be a really fun experience," Darnell said.
Sophia Jackson was shocked and excited in Stephen Coult's math class. ]
"I didn't expect it at all," Jackson said.