Teachers Share Top 5 Favorite Movies
ELA teacher Reilly Maloney-Hilgenbrinck
"A League of Their Own": This is my comfort movie. It was a family favorite, and I can quote every line.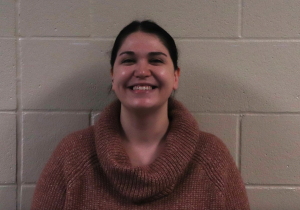 "The Greatest Showman": This is my favorite because of the soundtrack!
The Harry Potter Series: I can't pick just one. Watching this series takes me back to reading the books.
"Midnight in Paris": I love all the references to literature, and it makes me want to live in Paris.
"Frozen": This isn't my personal favorite, but it was my daughter's first favorite movie, so it brings back memories of watching this movie countless times with her.
Broadcasting teacher Janet Sobbe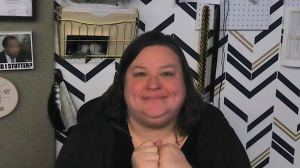 "Sabrina & Sabrina" : The original with Audrey Hepburn and Humphry Bogart AND the remake with Harrison Ford and Julia Ormond. This is a really good "coming of age" story, and both were created so beautifully. They make my heart happy.
ORIGINAL Star Wars Trilogy: Just an amazing part of my childhood that I can never replace. Best of the trilogy is "Empire Strikes Back". It has the best story even though it has a bit of a tragic ending.
"The Hundred-Foot Journey": Great movie about fancy restaurant culture in France. Just a really good movie.
"Sneakers": This is a good "carper" movie with Robert Redford and Mary McDonald. One of my faves.
All Harry Potter movies: They are all amazing. Even though they are different from the books, I love them anyway.
Theater teacher Danielle Trebus
"Now Voyager": 1942, with Bette Davis, Paul Henreid, Claude Rains/Directed by Irving Rapper. Bette Davis' performance is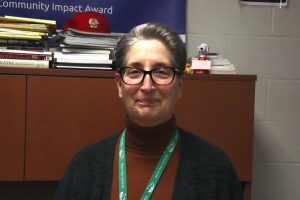 one of her very best, and I love the story. It's about an ugly duckling that turns into a swan – figuratively, not literally. A very hopeful drama.
"Mildred Pierce": 1945 with Joan Crawford, Jack Carson, Ann Blythe, Eve Arden/Directed by Michael Curtiz. One of Joan Crawford's best performances as well as Ann Blythe. A story about a very strong woman who starts her own business, gives her children everything she can, and when her daughter turns out to be a narcissist and murderer, turn her in to the police. Again, a good story and another hopeful drama.
"Auntie Mame": 1958 with Rosalind Russell and Forest Tucker/Directed by Morton DaCosta. A tour de force performance by Rosalind Russell. AND, yes, a very good story. Another strong woman who raises her brother's son after his death. She goes broke during the Depression, finds love and marries a rich oil man who dies in a freak mountain climbing accident and saves her nephew from a bad marriage. A very poignant comedy.
"Mary Poppins": 1964 with Julie Andrews and Dick Van Dyke, Glynis Johns/Directed by Robert Stevenson. Julie Andrews is absolutely fabulous and will always be the one and only best Mary Poppins. I read all the P.L. Travers stories while growing up, and the movie met me at the perfect time. The stories were still very near and dear to me, and to see a real person embody her perfectly was thrilling. Julie Andrews' performance was brilliant.
"Kramer vs. Kramer": 1979 with Meryl Streep and Dustin Hoffman/Directed by Robert Benton. This was the first time I saw Meryl Streep. I was transfixed by her acting and so involved in the story. Newly married and a new mother myself, I identified with the story and her struggle. It really hit me on many levels both personal and professional.
Social Studies teacher Carrie Bowman
"Angels and Demons": "I love Tom Hanks, and the movie did a really good job of representing the book."
"Harry Potter and the Prisoner of Azkaban": "The main characters are starting to grow up, and some important characters for the later movies are being introduced."
"White Christmas": "This is a favorite because I love Christmas. This is also a family favorite."
"Tangled": "I love the music, and it is an underrated Disney movie."
"Infinity War": "This is one of my favorites because the action starts right away."
FACS teacher Julie Fantozzi
"Sense and Sensibility": "I love romantics, and I think this movie does a really good job with romance."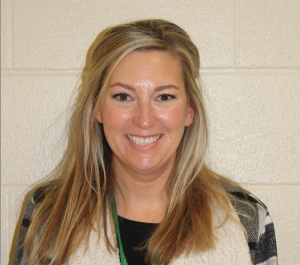 "Pride and Prejudice": "Another romance I love."
"Slumdog Millionaire": "This movie took me into a completely different world."
"Moana": "This is one of my favorites because it has great music and great characters."
"When Harry Met Sally": "This movie has great conversations about friendship and dating."
Leave a Comment