Warner's World: Movies Underutilize Soundtracks
Original Songs Not Put To Good Use In Hollywood Movies
February 23, 2022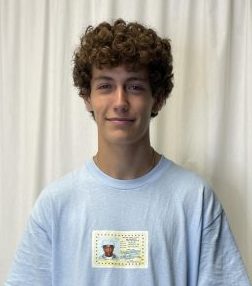 Movies are pieces of art that require multitudes of hardworking people to create. One important aspect of movie releases is the soundtrack that goes with it.
Some movies compile soundtracks of fantastic songs that become synonymous with the movie, like "Guardians of the Galaxy" and "Hooked on a Feeling" by Blue Swede.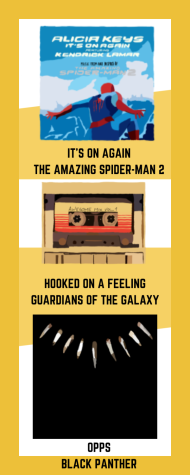 Some movies have iconic orchestral scores like the "Star Wars" and "Jaws" (pretty much anything by John Williams). Occasionally, music supervisors have artists create entire albums for movies, like "Black Panther" (2018).
Some movies do soundtracks right, but movies do it wrong sometimes too. In some cases, music supervisors have famous artists write original songs for a soundtrack and then don't utilize those songs to enrich the cinematic experience. An example of this is the song "It's On Again (feat. Kendrick Lamar)" by Alicia Keys. This song is relatively unheard of, but is by two famous artists. The song was written for "The Amazing Spider-Man 2" (2014). During the credits, I opened up Shazam and was shocked Columbia Pictures and Marvel Entertainment would bring on these two huge artists and stick their song in the credits.
More recently, Bon Iver recorded "Second Nature" for "Don't Look Up" (2021), and it's also only used in the credits. Kid Cudi and Ariana Grande also recorded a track together, and it is in the movie but they portray characters.
There may be more to having a famous artist record a new song and using it solely for the credits than meets the eye. The only value I can imagine is getting a musician's fan base to watch the movie, because Bon Iver announcing a new song for "Don't Look Up" is what convinced me to watch the movie.
However, a movie soundtrack can be a more powerful tool than a marketing schtick. Looking back on "Spider-Man: Into the Spider-Verse" (2018), "Sunflower" by Post Malone and Swae Lee is such an important part of that movie and is played throughout. When people think of that movie, they think of that song and vice-versa. It adds more to the experience of watching a movie than what "The Amazing Spider-Man 2″ and "Don't Look Up" do.