Baseball Bummer: Owners Only Care About Money
Lockout Ends After 99 Days
Baseball, the sport known as America's pastime, has arguably become one of the less popular professional sports in the country in the past decade. Football and basketball have become fan favorites.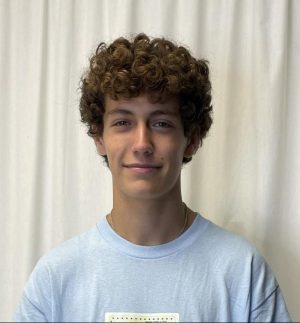 People don't enjoy baseball as much, as many believe it is less entertaining. Additionally, there aren't a ton of big name athletes like Patrick Mahomes or LeBron James.
However, Major League Baseball still has devout fans. Things took a grim turn for these baseball-enthusiasts when the MLB entered a lockdown Dec. 1 due to the league's collective bargaining agreement (CBA) expiring. A lockout is the opposite of a strike, and was put in place by the commissioner Rob Manfred and team owners. This prohibited any work from being done until a new CBA was agreed on.
Players had meetings to discuss a new agreement but never reached one as time went on until Spring Training was delayed and even some regular season games were canceled. After 99 days of a lockout, an agreement was reached March 10. The MLB will have a 162-game season starting April 7. The agreement brought about some major rule changes, like adding a universal designated hitter and will also bring on a free agent trading fiasco.
While the season is saved, this lockout points to a larger problem at hand, the greed of owners in the MLB. Owners do not have a passion for the sport; they only care about revenue possibilities. In a post on Instagram, baseball veteran Jason Heyward, drafted to the Atlanta Braves first round in 2007 and playing outfield for the Braves and the Chicago Cubs, expressed his belief that the owners had a goal of delaying the 2022 season.
"They know the amount of games we need to play in order for them to profit," Heyward said.
Sen. Bernie Sanders, I-Vt., also spoke up about this issue. Sanders used his government position to try to include the MLB in antitrust legislation, of which it is currently exempt. This would help the organizations that aren't as profitable to be equal to larger organizations that currently monopolize the league.
In a press release, Sanders said, "It should be clear to all that these baseball oligarchs have shown that they are far more concerned about increasing their wealth and profits than in strengthening our national pastime."
The bottom line is that it's dismal that baseball isn't celebrated as it should be anymore, as our national pastime. Mafred and owners only care about money, not marketing to new audiences, adapting new rules to make gameplay more exciting or capitalizing on what already makes it exciting.
Leave a Comment