The A(24) List
Production Company Pushes Boundaries, Informs Audiences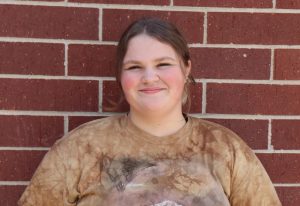 A24 was the production company behind some of the most popular shows and movies in recent years, such as "Euphoria," "The Florida Project" and "Uncut Gems." The independent production studio, headquartered in New York City, was founded in 2012. A24 has released films that pushed boundaries, informed people and left audiences questioning the world around them. Their best movies were "Marcel the Shell with Shoes On," "Amy" and "LadyBird."
Marcel the Shell with Shoes On (2021)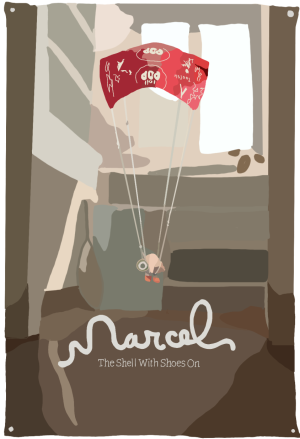 "Marcel the Shell with Shoes On" followed the story of a one-inch shell who had a sudden rise to internet stardom. Marcel just wanted to find his family but was faced with the downsides that came with internet Stardom. He found that his grandma's life had been put in danger and his privacy had been invaded. This movie was nearly perfect but so heartbreaking. I didn't expect to become emotionally attached to a shell over the course of an hour and a half. This movie was heart wrenching. I cried so hard that I left the theater with a migraine. 
Amy (2015)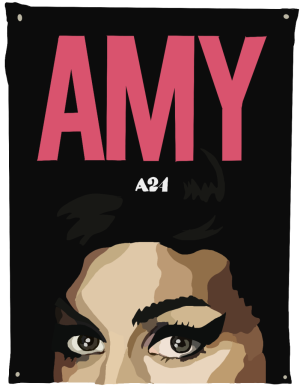 Amy Winehouse was one of the best artists of her generation, one who died too soon. "Amy," the documentary was a compilation of archived footage of Winehouse as well as never before heard songs. This documentary followed her from the time she was a child to her death in 2011. What made this one of A24's best movies was how it painted Winehouse with dignity and respect, unlike how the tabloids treated her in her lifetime. Tabloids painted her as a drunk and a junkie, when she was a human who had depth. "Amy" showed that celebrities were much more multi-dimensional than the media makes them out to be. The movie showed what she loved and how she lived her life. This was honestly one of the best documentaries ever created.
Lady Bird (2017)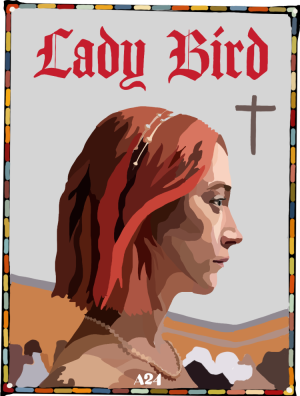 Best for last. "Lady Bird" is one of my all time favorite movies. Greta Gerwig's stylistic choices showed the awkwardness, excitement and anger that came along with being a teenager in the early 2000s. Lady Bird followed a high school senior who wanted to leave Sacramento, California, and attend college in New York City. Lady Bird attended a private Catholic school but lived in an area which most of her classmates couldn't fathom because as Lady Bird had said, it was on the "Wrong side of the tracks." This showed the role that social class played in the relationships that high schoolers had with others. "Lady Bird" played a vital role in my early high school years, and although I've seen it more times than I could count, it always elicited an emotional response. 
Leave a Comment