Warner's World: Favorite Albums From High School
Ranking Popular Music Released 2018 – 2022
As the seniors get ready to graduate, I decided to look back on my favorite albums that came out each year of high school. These were my absolute favorites, which weren't always the most popular. I looked at albums that were widely popular, big moments in pop culture and significant to our high school experience. Plenty of fantastic albums have been released since August 2018, so I decided to include three honorable mentions per year. I also chose albums that came out during the school years, excluding June and July releases.
FRESHMAN YEAR: "Swimming" by Mac Miller
          "Swimming" by Mac Miller was the last album Miller released before passing away in September 2018. His death was shocking and heartbreaking and was one of the most impactful celebrity deaths for me.
The music on this album is some of the best Miller released. Songs like "Hurt Feelings" and "Self Care" showcase Miller in a peak performance of his typical sound. "What's the Use?"and "Small Worlds" feature Thundercat on bass and John Mayer on guitar, respectively. They are two of my favorite tracks because of their exciting features. This album shines in the tender moments on songs like "Perfecto" and "2009."
     "Swimming" has aged incredibly well, with many bittersweet moments that foreshadow Miller's premature death.
Honorable Mentions: "ASTROWORLD," by Travis Scott, "IGOR," by Tyler, the Creator," "Pony," by Orville Peck
SOPHOMORE YEAR: "The Slow Rush" by Tame Impala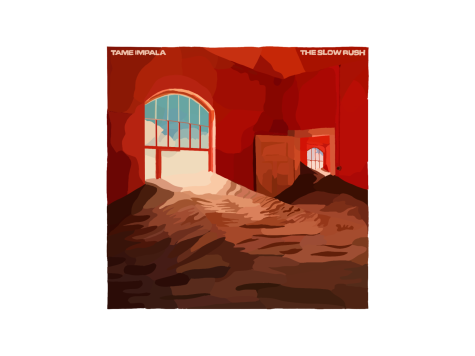 Sophomore year is such an ambivalent memory. I was beginning to drive; February saw the release of some of my favorite albums of all time, and I was settling into high school. Then the COVID-19 pandemic shut school down.
One thing many people explored during quarantine was the anomaly of time. Time stopped as everyone had to stay inside, yet it also moved incredibly fast. All of a sudden I'd be a junior, and then a senior. It felt as if my time in high school had been hollowed out in a sense.
     During this time of introspection, I spent a lot of time with Tame Impala's fourth album, "The Slow Rush." A
lot of my epiphanies about this time were reflected in the lyrical content of this album. Every song was about time and the album's name reflected the weirdness of time (The Slow Rush).
Apart from this album having some amazing songs like "Borderline," "Is It True" and "One More Year," it fits perfectly as an album to describe when time stopped.
Honorable Mentions: "Man Alive!," by King Krule, "It Is What It Is," by Thundercat, "Eternal Atake," by Lil Uzi Vert
JUNIOR YEAR: "Shore" by Fleet Foxes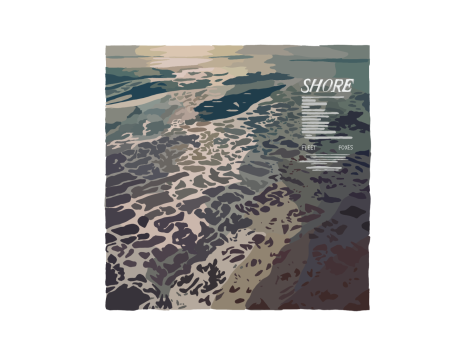 As society adapted to be active during a pandemic, stress was high all around. "Shore" by Fleet Foxes, much like "The Slow Rush," arrived at the perfect time. Released a month into the hybrid year, it was a breath of fresh air in a trying time.
Fleet Foxes sound like walking in the most beautiful forest, and this album brings back that feeling intensely. "Shore" features some of their strongest songwriting, especially on "Sunblind," "Featherweight" and "Cradling Mother, Cradling Woman."
Additionally, Fleet Foxes explored new sounds on this album with louder and heavier drums compared to their folkier and lighter sounding drums in earlier albums. The harpsichord on "Going-to- the-Sun Road" makes for a mesmerizing opening to a song that closes with a beautiful verse in portuguese.
Honorable Mentions: "Medicine at Midnight," by Foo Fighters, "Sweep It Into Space," by Dinosaur Jr., "Sundowner," by Kevin Morby
SENIOR YEAR: "Dragon New Warm Mountain I Believe In You," by Big Thief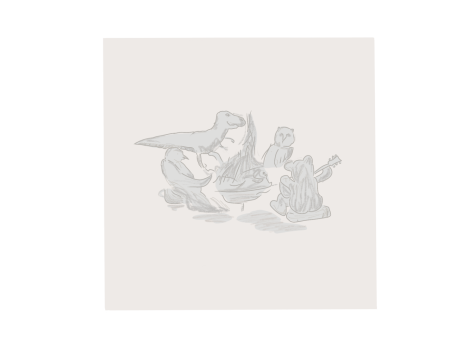 I first listened to Big Thief when they released "Two Hands" in 2019 and enjoyed it, but I didn't think too much of it. I saw they released some singles in late 2021 and announced a new album with the wordy title, "Dragon New Warm Mountain I Believe In You." The singles were good, and I quickly became excited for this album as "Spud Infinity" and "Simulation Swarm" (my absolute favorite songs on this album) were released in another slate of singles.
I've always viewed Big Thief as a more mature band, and I feel I have grown as a person, and my taste in music has grown. This resulted in Big Thief's new album mirroring how I feel at this time in my life.
     I had high expectations for this double LP, and it delivered. Songs like "Time Escaping," "Red Moon" and "Little Things" have high energy and are fun. "Change" and "Sparrow" offer quieter moments. Every song on this double album features top-notch musicianship and lyricism.
Honorable Mentions: "Absolutely," by Dijon, "Lean Into Life," by Petey, "RAMONA PARK BROKE MY HEART," by Vince Staples