Seniors Honored Under Friday Night Lights
Cheer, Emeralds, Falcon Brigade, Diamonds Celebrate Seniors
During the home football game against St. Joseph Central High School Oct. 15, senior night was held for cheerleaders, Emeralds, Falcon Brigade and Diamonds.
Before the game started, the senior Emeralds were honored and escorted onto the field by their families.
"At the very end of the game I realized that I'm not going to get to dance at halftime again," senior Marah Sipes said. "It was really sad."
During halftime, the cheerleading seniors were honored the same way.
"I honestly didn't feel that emotional about it, surprisingly, at first, but over the weekend it really hit me how much I love this team and how sad it was that it was our last home game," Miller said. "It was cool that the juniors set up the gifts and the posters; it was really awesome."
Also during halftime, the Brigade and Diamonds performed on the field as the seniors stepped out of their shoes leaving them in their places to be filled by future members and walked off the field.
"It was one of the last times we all got to play together in marching band, and it was a big part of high school for me," senior Gabe Lozano. "It was a very emotional night for the senior band kids."
*Not all seniors are represented in this photo essay.
Photos From The Night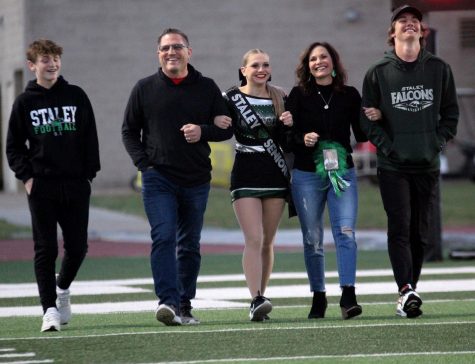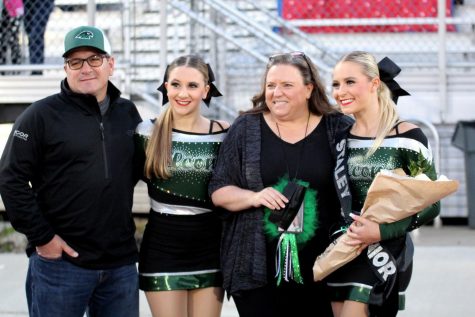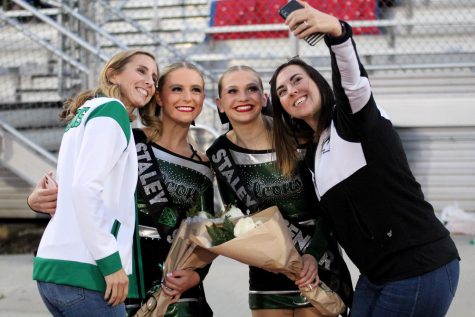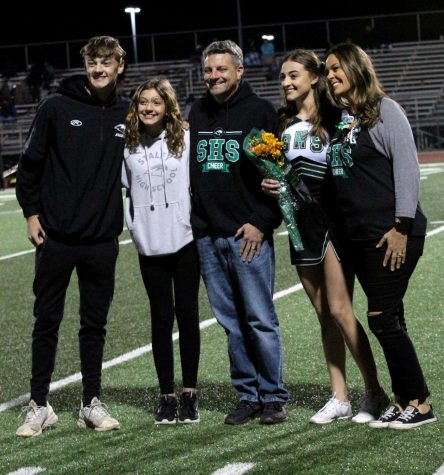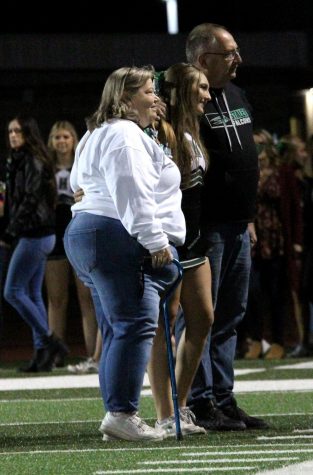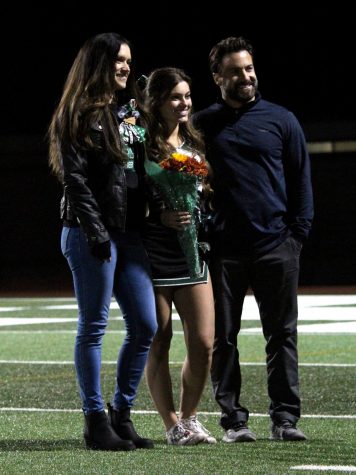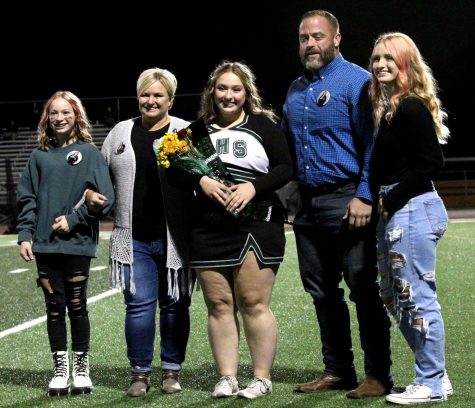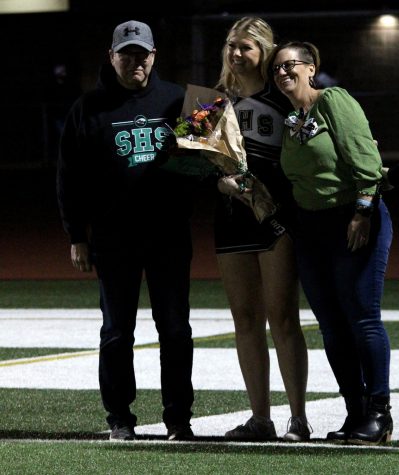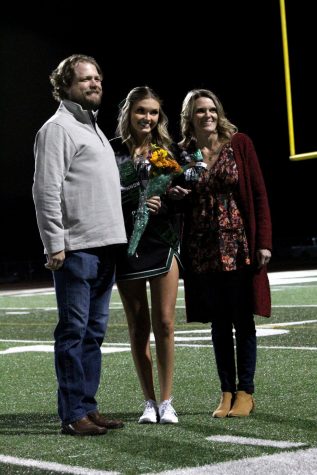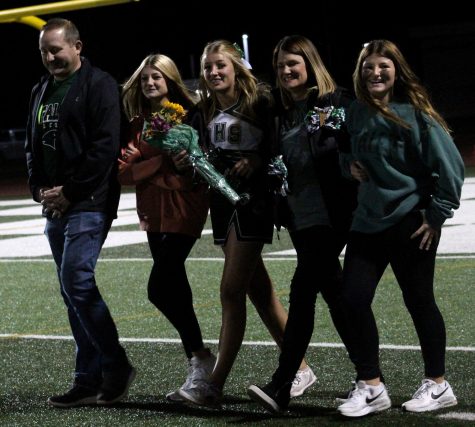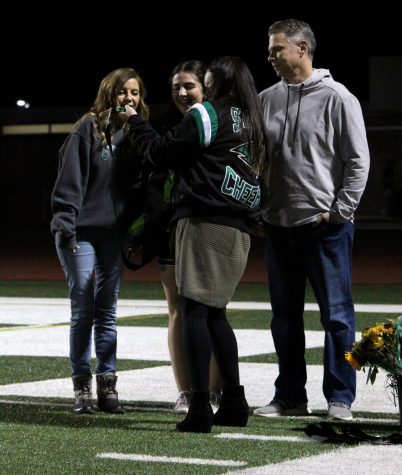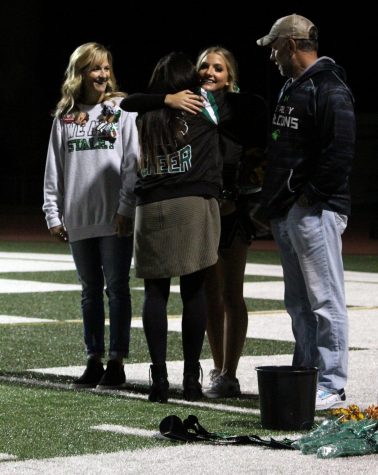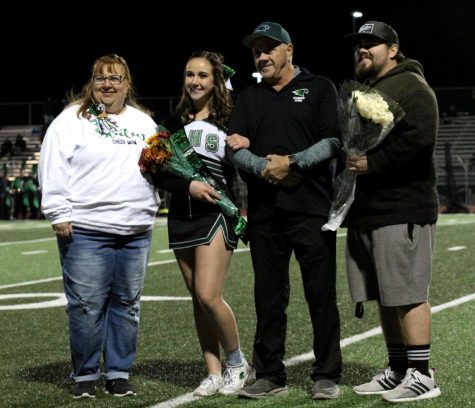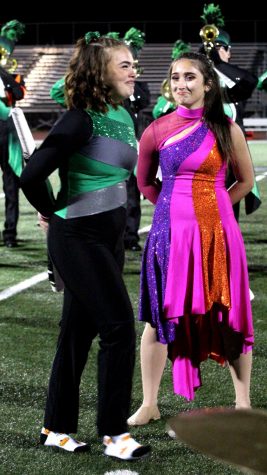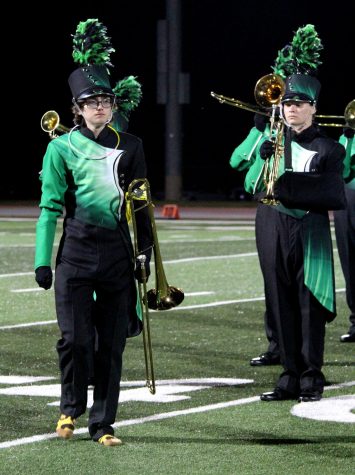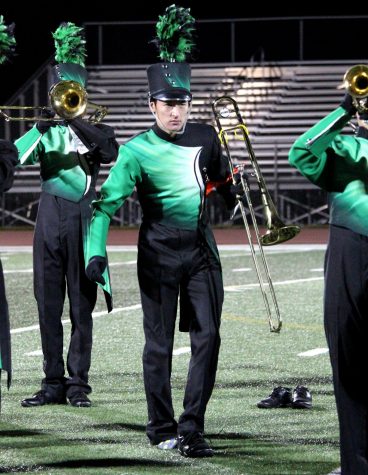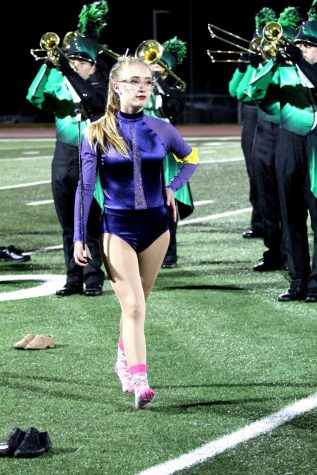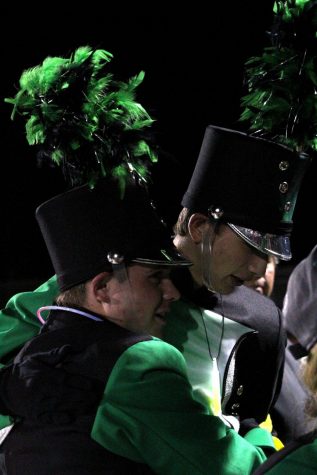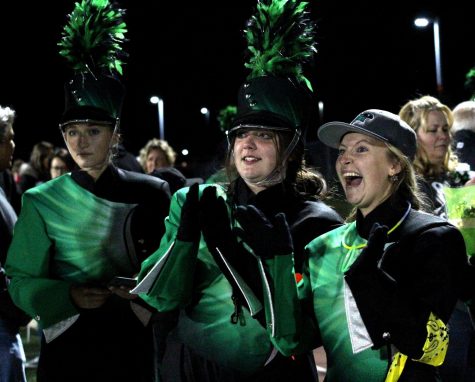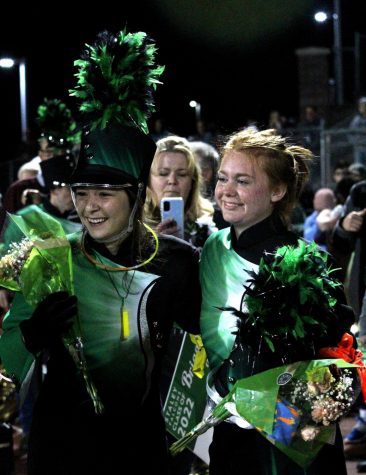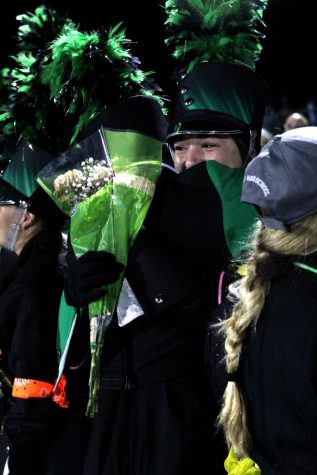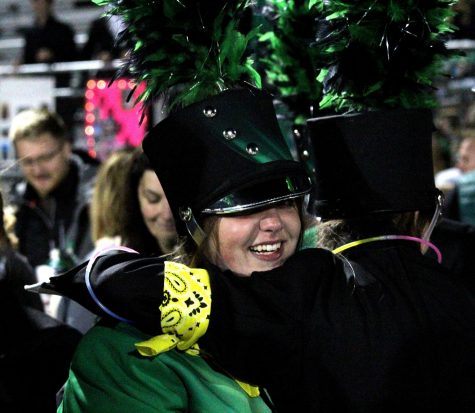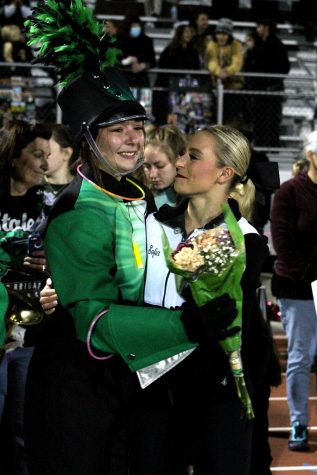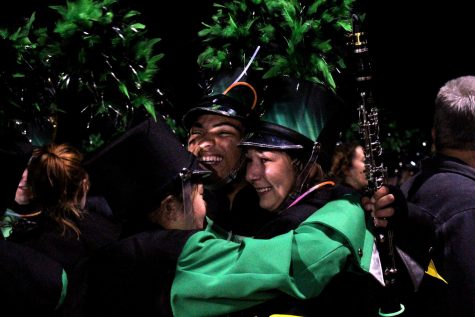 Senior group photo of their feet together (Cassie Ford)