Is Gold Medallion Worth It?
A Quick look Inside Gold Medallion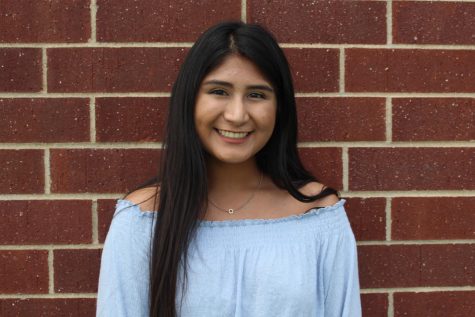 More stories from Leidy Venegas
A gold medallion, gold stoll, and gold diploma cover is awarded to students on graduation night who have successfully completed the Gold Medallion honors diploma program. The Gold Medallion honors diploma is the highest honors diploma offered at Staley.
Several requirements must be met in order to earn a Gold Medallion diploma, such as 100 community service hours, 40 internship hours, 26 credits and a portfolio filled with a student's best work from all four years of high school.
"I've already had instances within my first couple of weeks where I am looking at these journals, and I understand them because of the extensive work I did with Gold Medallion. It also really helps and looks good on college applications," said Hill.
Alumna Abby Hill successfully completed the Gold Medallion honors diploma and is attending North Carolina State University. Students tend to choose a topic that they are passionate about to speak about in their exhibition because it is a 45-minute presentation in front a panel and their peers.
After doing research methods her junior year, senior Trudy Swegle made the decision to drop gold medallion. The past three years of her high school career, she followed the path accordingly to meet all gold medallion requirements such as taking honors classes and community service hours. But then after taking a Research Methods class, she realized she did not want to finish and complete her exhibition.
"I'm still really glad I did Research Methods because it helped me with presenting in front of people which would help in college, but I didn't think doing my exhibition would have been as beneficial to me," said Swegle.
Toney said Gold Medallion helps students out in the future when they attend college because they acknowledge and recognize the accomplishment of earning the highest honors diploma offered in a high school. Students also gain several skills through completing the gold medallion program.
"The main benefits are the skills that students get. It's learning how to research appropriately, learning how to self advocate and learning how to manage time with a big project," said gold medallion adviser Carol Toney.
Toney also said the point of the Gold Medallion honors program when it was created 20 years ago was to create an avenue for high achieving students within the high schools.