#RingSzn
Football Team Clinches State Championship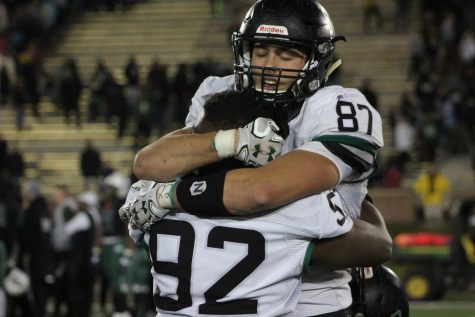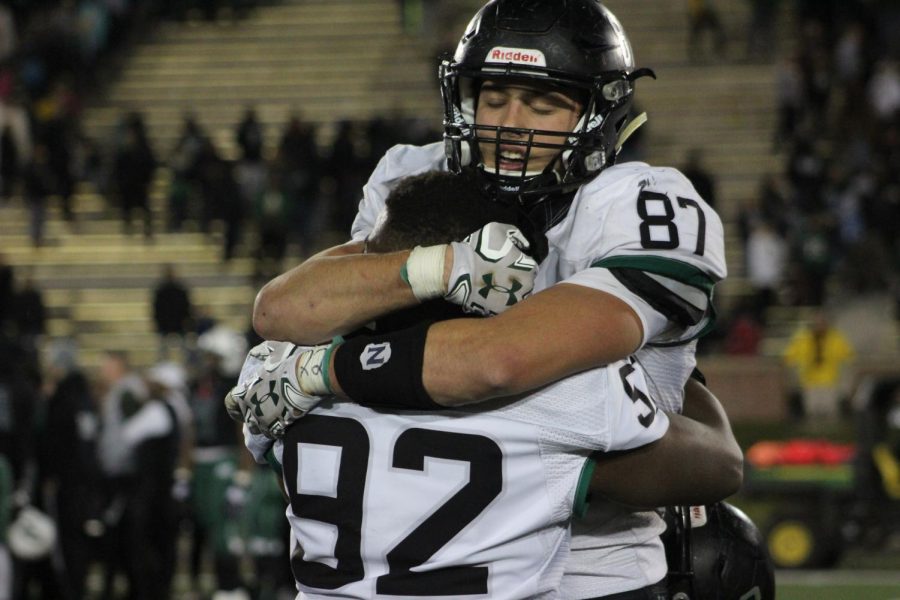 It's ring season. Team captains seniors John Raybourn, Zach Elam, Rod Criss and Tyler Miller led the football team to an undefeated season of 14-0, ending it with a Class 5 state championship title, capturing one last win in Columbia, Mo., Nov. 25.
In the very last 57 seconds of the state game, Pattonville High School took the lead 28-35. But Staley came back as quarterback Raybourn threw the ball to tight end and defensive line Zach Elam, who scored a nine-yard touchdown – making the score 34-35.
To take the one-point kick or a two-point conversion? Football head coach Phil Lite called for the two-point conversion. Raybourn threw the ball to halfback J.D. Benbow who captured it successfully to end the season with an official winning score of 36-35.
"We have been working on that whole play the entire year. We've been working on it clear back in July. It's a play that will be forever remembered in Staley football history," said head football coach Phil Lite.
Remaining undefeated was a big challenge, according to Miller. The football team had a midnight rule, which meant that after every football game, they forgot about it when midnight hits because they had their next challenge the following week.
"Just week by week; we just took one game at a time and focused on each opponent that week," said tight end and defensive line Elam.
A defining moment of the season for Miller was the quarter final win over Fort Osage High School, 28-14.
"We had beaten everybody in Kansas City, and that was, I think, a huge milestone for us and another step to getting where we wanted to be," said senior defensive end Miller.
Raybourn felt like week 5 against Fort Osage was an important moment throughout the season.
"We were down 15-14, and we had to do the two-minute drill. We marched down the field and ended up scoring off of some really big plays," said Raybourn. "No matter how down we are or how much it seems we've seen that route, we can still battle and come back and win."
After an undefeated season and six years after their first state championship, the football team brought home another state trophy. They met their goal of making it a state-ring season.
"Our motivation was state. To get there and to win. That was our sole motivation, just to be the team to win state and place that trophy up in the air," said wide-receiver Criss.
View Comments (1)