Battle Of The Brains
Students Compete For No. 1 Spot In Class Rank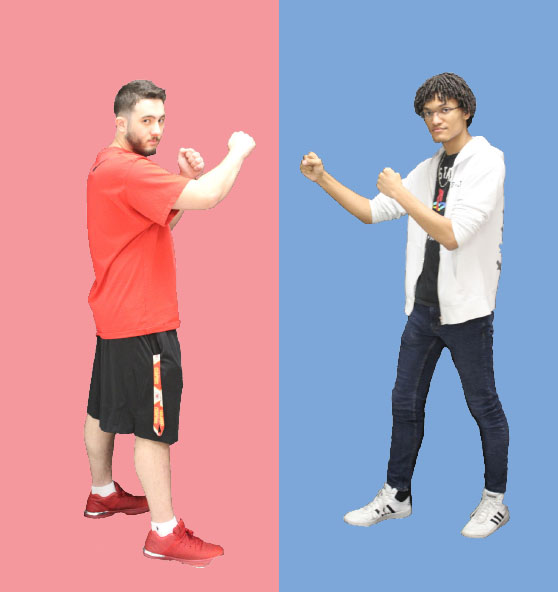 In a student's sophomore year, their class rank is made available to them. Class rank is based on a student's weighted GPA, so the more AP classes they take, the higher they are ranked.
     After the class rank for seniors Sasha Bell and Caleb Frieson came out, they realized that Frieson was in the first spot, and Sasha was in the second spot.
     "It was actually expected that Sasha would come out on top because he's the smart kid of our grade," said Frieson.
     Once Bell and Frieson knew that they were right next to each other in rank, a friendly competition was born to see who would end up on top. This resulted in them taking AP classes they typically wouldn't take.
     "We've both taken a lot of the AP and college-level classes to get a high weighted GPA," said Bell.
     To make sure one wouldn't outdo the other, they would have to sign up for the same classes, even if they weren't interested in them. Bell explained how they both ended up taking AP Art History when it wasn't entirely necessary.
     "Neither of us really wanted to take that just because Art I would've been 100% easier," said Bell. "But at the risk that one of us would take AP Art History and the other won't, we both ended up taking it for our Fine Art credit."
     Frieson said the class load he took on for this competition ended up getting pretty stressful.
     "There were many points, in the past two years especially, where I was like, 'Why am I doing all of this?'" said Frieson. "There were many points where I have just been stressed out of my mind, but I made it, so that's all that matters."
     Whether they were planning on it or not, this competition ended up paying off in more ways than just straight As. Frieson will be attending Massachusetts Institute of Technology this fall. Bell will be going to Texas Agricultural and Mechanical University. As their last year winds down, Frieson was in the No.1 spot as of May 4, 2021.