Behind The Scenes Of Fall Musical 'Guys And Dolls'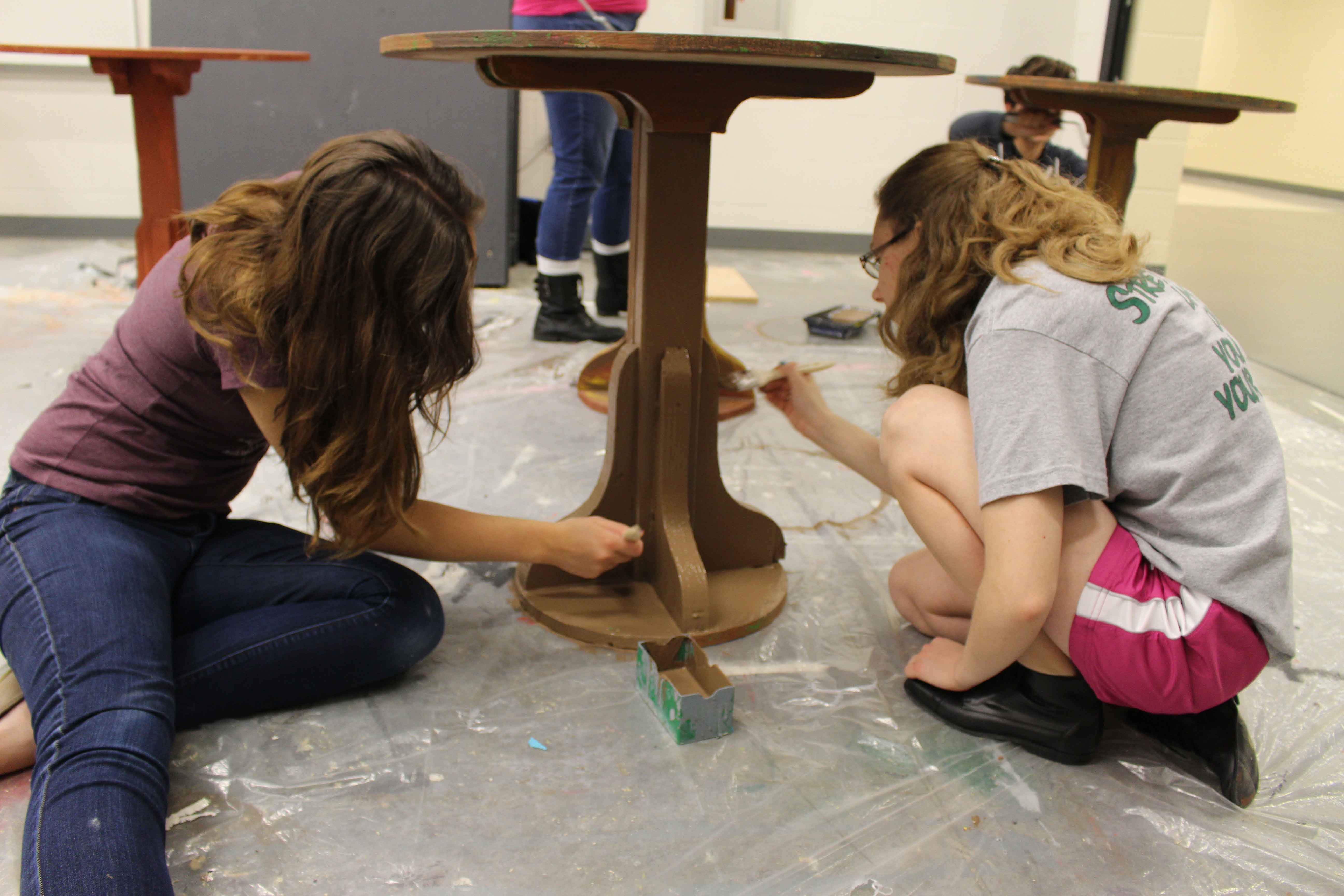 Students and staff have been working hard to help with the musical, "Guys and Dolls." The Stagecraft class had a big part in helping with the show.
"It feels great to be to be helping with the set," said junior Anthony Lliams. "We will be working up until the performance date."
The musical is on November 20-22.
The Stagecraft students learn building and painting techniques in the class. Most set pieces and props are created by students and staff.
"We learned a variety of skills to help build the sets," said senior Brenna Keeling. "Having 3-D pieces gives the musical a lively and realistic feel instead of using only drops that make the show feel 2-D and more like a portrait than a performance."
This year, organization was important to both teachers and students, according to Stagecraft teacher Steve Dains.
"We spent a lot of time organizing work this year," said Dains. "This is the first time in Stagecraft history that they have actively built the set."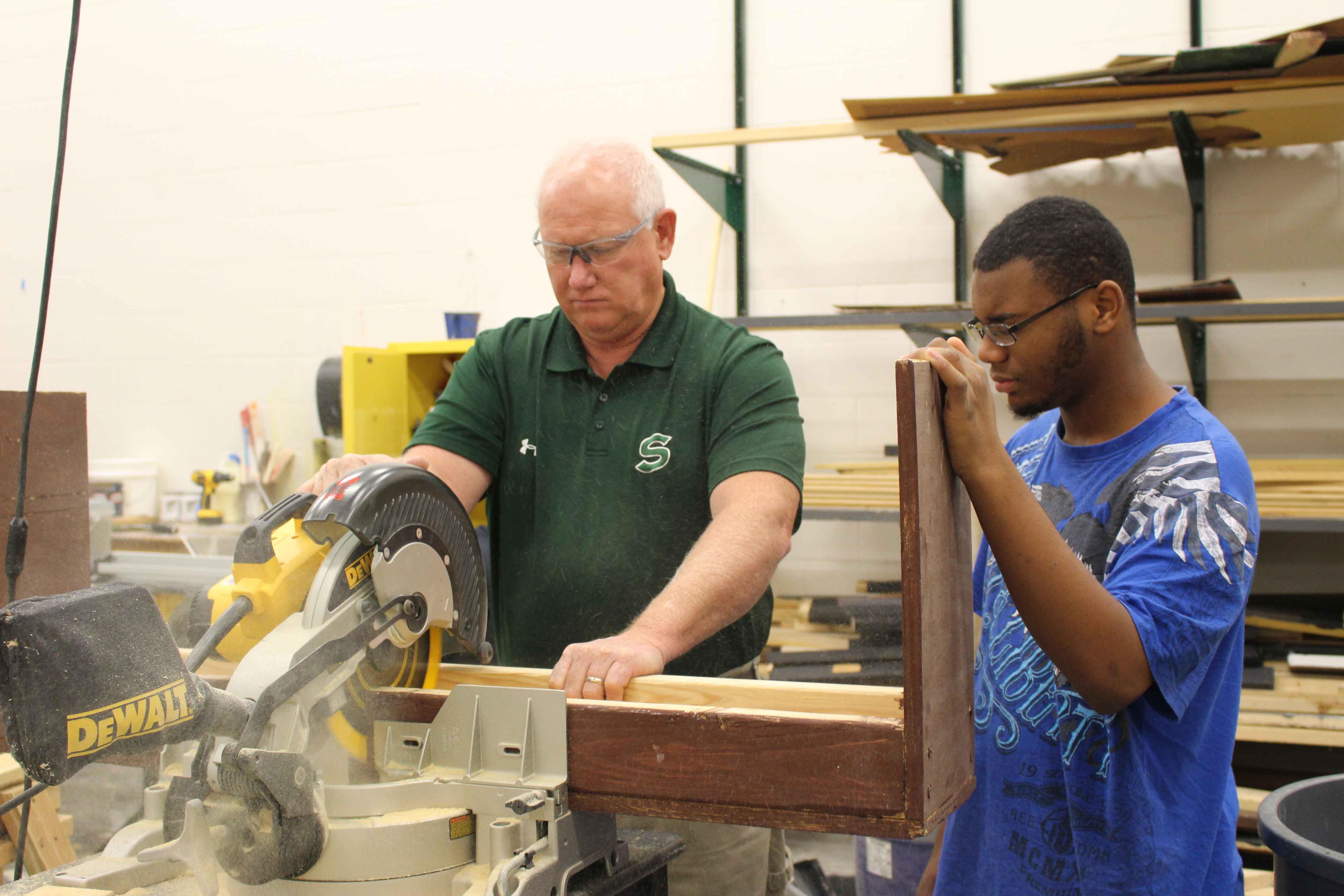 Hard work is being put into the musical by students.
"I really like the class," said sophomore Zachary Fowle. "We have helped build the Fortune Teller box for homecoming, and I'm excited for how 'Guys and Dolls' is going to come together."
Some Stagecraft students and teachers, like Dains, are happy with the hard work they are putting into the musical.
"It's going to be absolutely amazing," said Dains.
Leave a Comment