Step Team Competes In First Step Show
ONYX Earns 2nd Place in Competition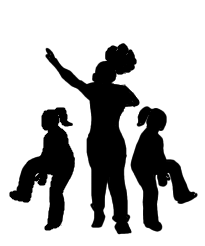 The Onyx Step team competed in their first-ever step show Feb. 24 at North Kansas City High School, placing second.
     "I was surprised," senior Keiara Wells said. "Not because I didn't think we did well but because I was surprised we got second after not coming from anything."
     There were changes for the team this year, as not only was this their first time competing, but the team also had a new coach, Cherié Burgett.
     "We had a problem finding a good coach and good support for our sport because it's not well known, and it's hard to find people who want to help us and lead us," junior captain Jade Coleman said. "It's a big difference,
 and this year our team has grown so much because of it."
     The team created their own routines all year until it came to competition. They worked with a choreographer from STEP Movement, LLC to organize a step routine for the competition since none of them had competed previously.
     "The choreographer benefited us because they taught us discipline, new moves and creativity," freshman Michala Rose said. "The choreographer really helped us do our best the first time. Even though it's practice, and it's not a competition or an assembly, it's still important because how we practice is how we perform."
     The team took things more seriously when the choreographers were there.
     "I saw a huge difference with being clean and sharp," Rose said. "With them, we got in, did what we had to do, and we went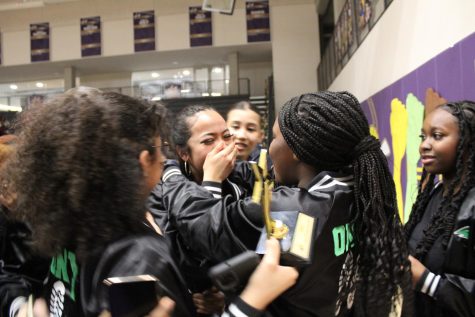 home. They really helped us get it together before competition."
     Each team was judged on factors including attire, clarity, precision, creativity, space, complexity, attitude, execution and appeal.
     "I feel like one thing we did really good on was staying calm in the moment and just giving it our all," senior captain Cayla Palmer said. "We always struggled with making sure our voices were loud and making sure our steps were clear enough for the crowd to hear, and one thing I did think we did extremely well on was showing that we had attitude, and we came here to win."
     After winning second place, some members became emotional.
     "When we were there, after the competition, they were giving us our award for winning second place, and one of my teammates started busting out crying because it was our last time as a team," Palmer said. "We wouldn't be spending time much together, and it was the end of our season. I was thinking, 'We did it!' We had actually gone to competition for the first time in school history, and we ended up actually placing."
     Palmer said she had something to prove, and this competition was part of that.
     "That we're not just some preppy kids from Staley," Palmer said. "We actually have some grit and some force behind us. I want to put out a legacy for when I leave."