Dance Team Places At Competition
Emeralds Place As A Team and As Soloists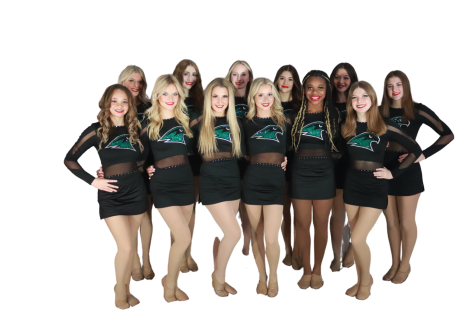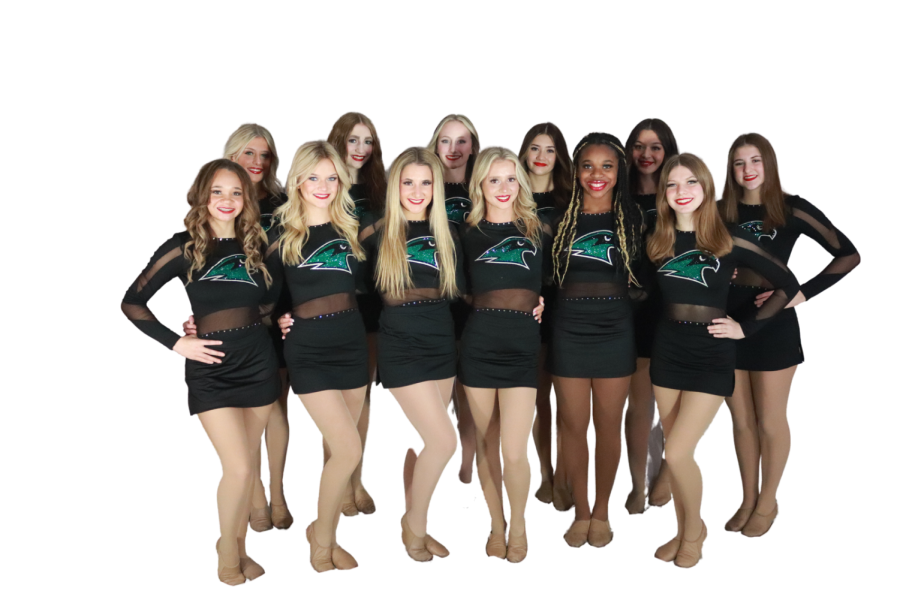 In their first competition of the school year, the Emeralds were the overall winners in Class 4, earned first place in precision jazz, second place in Pom and earned an award for technical excellence. The dance team competed in the KC Classic Regional Competition at Liberty High School Dec. 10, marking the beginning of their competition season. Assistant coach Samantha Weiberg said the event gave the team valuable insight about their progress.
     "It's a good checkpoint for us,"Weiberg said. "A lot of times when we go to KC Classic, our dances are finished, but we haven't fully spent the time cleaning them. We get a lot of valuable feedback." 
     Weiberg said the judges gave honest feedback and critiqued multiple elements of the performance. Technique, choreography, execution of choreography, quality of movement and cleanliness were all considerations. Captain, senior Isabella Cascone said that though the performance wasn't perfect, they performed well overall. 
     "The performance went really well for us, better than we were expecting,"Cascone said. "There were still a couple of little tiny mistakes, but it's the first competition of the year, so there's going to be a few of those." 
     Cascone said the team put time into preparing for the performance outside of the normal practice schedule. Though the team practiced Tuesdays and Thursdays after school and on Sundays from 6 to 9 p.m., they added a few 6 a.m. practices in the weeks leading up to the competition. The time dedication placed the team higher than their competitors in precision jazz and only below one in Pom. Weiberg said they were happy with the results, though the second place in Pom would motivate them to continue to refine their performance.
     "Obviously our goal is always to get first, but getting second place lights a fire under you to do what you need to improve for the next competition," Weiberg said. 
     In addition to the success of the team, Cascone placed first in senior solo, and sophomore Kenzie Cornett placed second for sophomore solo. Cornett said she was happy with her performance despite it being a newer experience for her.
     "My solo felt pretty good," Cornett said. "I had never done a dance team solo. For it being the first time, I was pretty proud of myself." The dancers earned five individual awards for solos. However, Cascone said the team dynamic made their group performances strong."When we perform, we showcase how tight we are," Cascone said."I think that really helps when we dance." The team will compete in regionals in January, state in February and attend nationals in March.