100 Wins: Milestone Reached
Coach, Athletes Achieve Triple Digit Career Wins
Lexi Hatfield, 12
Girls Wrestling
In a home meet against Park Hill South High School Jan. 18, senior Lexi Hatfield earned her 100th career match win. Hatfield said she felt a lot of pressure going into her possible hundredth win.
"It was a home duel, and I knew I was about to get it," Hatfield said.
"And then after I figured out I won, I felt really happy and proud of everything I did."
She began wrestling when she was in sixth grade and has been wrestling since her freshman year. Hatfield said her main role models were her coaches and Helen Maroulis, an American wrestler. Hatfield said when it gets hard, she leaned on her support system.
"Just remember you have family and coaches and friends and teammates that help you through everything," Hatfield said.
Written by Brianne Tremper
Andy Lipp, 12
Boys Wrestling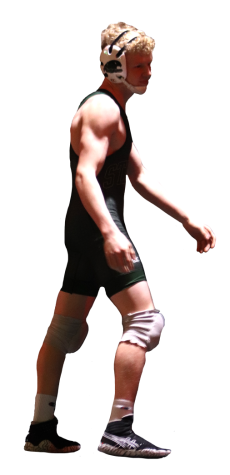 During a wrestling match Jan. 28, senior Andy Lipp earned his 100th win. Lipp started wrestling in late elementary school, but took a break in middle school before returning to wrestling all through highschool.
"It was the perfect way to fill in this varsity spot for coach Bears. He asked me if I wanted to, and I said 'Yeah I'll do it,'" Lipp said.
Lipp said he was nervous during the match because he knew if he won it would be his 100th win.
"It was a good and close match," Lipp said. "I ended up winning, and I was pretty happy."
Thinking back over the years, his advice is to have perseverance.
"It's not always going to be easy," Lipp said. "Some days are going to be bad, but that makes the good days better."
Written by Fallyn Kowalski
Austin Marrah, 12
Boys Wrestling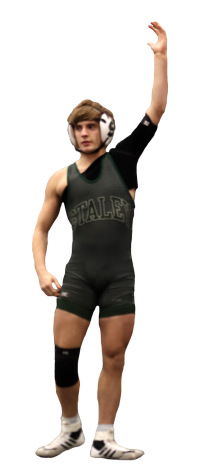 During a wrestling tournament at Winnetonka High School Jan. 25, senior Austin Marrah earned his 100th win. Marrah said he has been involved in the sport for more than half his life.
"Ten years. All four years of high school," Marrah said.
Though Marrah had won 99 matches before, he said that his 100th win was somewhat unexpected.
"The win itself was actually a bit of a surprise," Marrah said. "It was a pretty tough match that I caught in a very tricky spot, so I was really surprised inside. I didn't know that was going to happen."
Marrah said his father wrestled when he was in college, so he has always looked up to him as a role model in the sport.
"He wrestled at the University of Iowa himself back in college," Marrah said. "He's been a great inspiration as I've gone through the sport."
Reflecting on the success he's had, Marrah shared some insight he's gained in his time playing the sport.
"There are so many times in wrestling where you are the guy who's going to be beaten up and hurt and used by another human being, and that's OK," Marrah said. "You can keep wrestling anyways, and eventually you'll see the success."
Written by Elyse Bredfelt
Chris Neff, Coach
Boys Basketball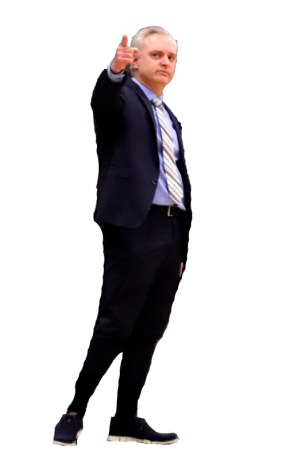 Players gave head basketball coach Christopher Neff a signed basketball commemorating his 100th win as a coach at the school Jan. 25. Neff said winning was a positive memory.
"The night that we won the 100th game, in reflection, it felt really good," Neff said.
While he appreciated the recognition as a coach, he also said the credit should be shared.
"I don't win any of those games; our players do, our fans, their parents, our staff, our administration and the people that work with me, hire me, mentor me," Neff said.
Ultimately, the win made him appreciate the supportive community he has gained as a coach.
"There are so many people that are involved in each of those wins, so it feels good to reflect on the community of support that it takes to get just one win, let alone 100," Neff said.
Neff shared techniques he used when coaching the team.
"Trying to find strengths and be aware of what works and what does not work," Neff said. "Get back in the practice gym and get it going. Trying to continue to do what we preach every day is to get better."
Written by Elyse Bredfelt
Leave a Comment