Horse of a Different Color
Horseback Riding is a Sport
There are many extracurricular activities such as lacrosse, ice hockey, rugby, junior Gabby Landuyt does horseback riding. Landuyt has done horseback riding as long as she could remember.
"I got serious about riding five years ago," said Landuyt.
That's the only sport Landuyt has ever got into, she has grown up around horses which inspired her to start riding.
"I love riding my horse because after a stressful day, it's nice to forget everything and work on patterns and routines for the next show," said Landuyt.
Dressage is when riders guide their horses to perform a series of exact movements, such as trots, turns, and diagonal steps.
"The only thing I do is dressage," said Landuyt.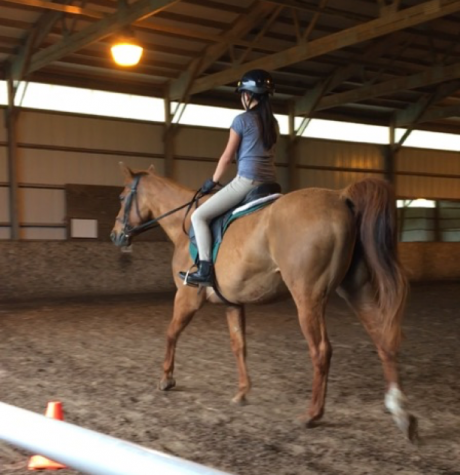 She has to prepackage the horse's feed in zip locks, they bring lots of buckets, extra saddle pads, hay, wood, shaving for the stalls, and show clothes, Landuyt describes.
"Before the show I'm usually super stressed. We have to wash my horse, feed her, braid her mane, and get her settled into her stall before we have to put her in the trailer and go home."
Traveling is a big part of Landuyt's life. She travels to Missouri and Kansas. It is usually during the summer and a couple months into the school year.
"I work around my school schedule, I mostly do horse shows during the summer, but I do practice rides after school," said Landuyt.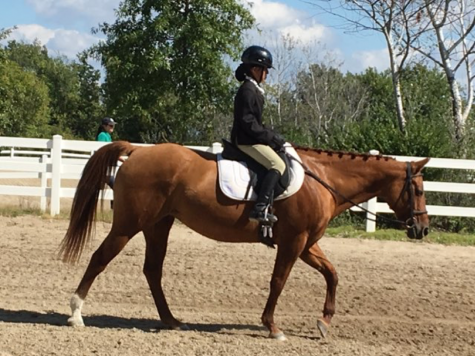 Horseback riding taught Landuyt confidence, communication skills, and responsibility.