Student Athletes Outside of Staley
Falcons Participate in Sports on Own Time
Junior Hannah Palmeter said she has been swimming since the age of six and has made an effort to take her passion to its full potential by competing on a club team. "Being on a club team takes up a lot of my time and requires a big commitment, so I had to choose that over being on a high school team," Palmeter said. "But it helps me prepare for swimming in college, and I can get away from stress."
Junior Zach Mathisen also does a sport, but not at Staley. His interest in darts was sparked when he saw his stepdad playing it and decided to try. He has taken his talent across the country. "I went to Las Vegas to compete with people from all over the world and ended up taking home third place," Mathisen said. "It's a great hobby and stress reliever. Anytime I'm having a bad day, it really helps get my mind off of things."
Mathisen isn't the only one who has earned an award on a club team instead of at Staley. Senior Noah Reid recently placed 18th at junior nationals swimming competition.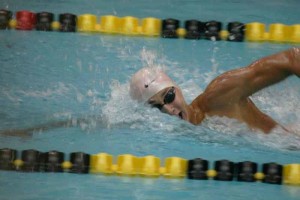 "I'm always trying to better myself in swimming," Reid said. "So, I decided it would be best to swim on a club team as a lead way for college swimming. Instead of swimming in the state, I'd be swimming in the nation. It provides a lot more opportunities for my future."
There's no doubt that these students have worked hard to get as far as they have in their sports. Reid has devoted his time and passion to excel.
"It means everything to me. It sounds so cliché, but it really does," Reid said.
Leave a Comment