Disney Announces 'Little Mermaid' Remake
New Remake Represents People Of Color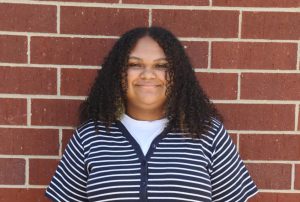 When Disney first released "The Princess and the Frog," I remember my mother vigorously decorating the bedroom my sister and I shared with all things princess Tiana, from a themed bedspread to bright green curtains and posters. I didn't understand then, but I now know how important it was to be surrounded by it all because it allowed me to see representation and have big dreams and goals.
Disney released the trailer for a live-action remake of "The Little Mermaid" on Sept. 9. This edition features a Black lead. Ariel is played by Halle Bailey, who is known for singing with her sister Chlöe Bailey and for their roles as twins Sky Forster and Jazz Forster on "Grown-ish." She is the second Black princess in Disney history. The first was Tiana in 2009. The Black community hasn't seen new title character representation from Disney until now in the film coming out in May 2023.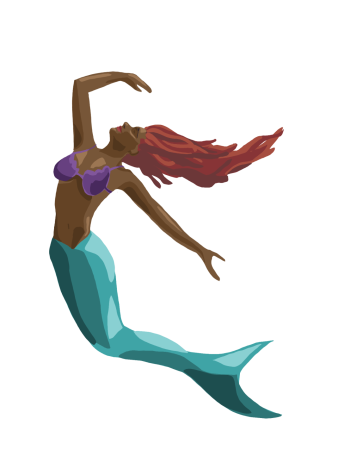 Since the trailer came out, positive feedback has poured in. This film allows a generation of Black children to realize that Disney princesses can look like them.
Countless social media videos on young girls, boys, grown women and even grandparents astonished and squealing with excitement at the sight of Ariel, who features brown skin and ginger locs. While many children love Disney princesses, seeing one that looks like them allows them to connect with the character on a deeper level. Those grandparents and parents grew up without Black Disney princesses. Representation matters.
It shows children what is possible. Seeing Ariel played by Halle Bailey signifies that they too can play big roles and can have an impact on the world. Young Black girls can not only have dreams, but reach them.
The film has also sparked conversation, allowing people to talk about the importance of diversity in movies. Inclusion is important because people of color are seeing more actors who look like them on screen, and that normalizes the Black experience outside of stereotypes.
While a Black Ariel is a good thing, Disney has still yet to release a new Black princess. Tiana was a step in the right direction, but "The Princess and the Frog" included negative stereotypes the Black community faces daily. Tiana was a poor girl from New Orleans who liked to dance to Jazz music, and she had a rich white best friend. The movie doesn't truly represent the Black community and didn't fully convey a positive message about people of color.
The Black community deserves to have a princess that not only looks like them but shares more diverse life experiences. Our princess shouldn't have to borrow a dress from her white friend to impress a prince.
Having a Black lead is important because it shows young Black children that they can be whoever they want to be and do whatever they want to do and that they are beautiful too. It also normalizes Black people and characters for children of all backgrounds and ethnicities.