Candlelight Orchestra Comes To K.C.
Swift Fan Gives Honest Review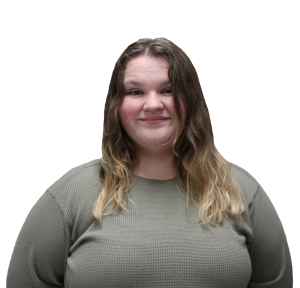 I have been a fan of Taylor Swift for as long as I can remember. When my brother sent me a link to a 'Taylor Swift Tribute', I was so excited. We got zone C tickets which were the cheapest option and they cost $30. The event featured the Fountain City Quartet. They played 12 Taylor Swift songs. The best part of the night was the incorporation of candlelight, which made the event special The lights in the theater were shut off and the only light was from LED candles. The ushers were even using the LED candles.
The event was held in The Gem theater, located on 18th and Vine. My brother and I were the first people in the theater, so we were seated right in the middle of our section. Even though the site said the seats had "good visibility" when purchasing the tickets, our seats were the best seats in the house. We didn't see a need to be in the front row, we got to see the vibe the candles curated in the theater.
The quartet sounded amazing. They also interacted with the crowd in between songs. One of the members called Taylor "Dr. Taylor Swift" because she recently received her honorary doctorate from NYU earlier that week. The quartet also played one of my favorite songs "Cardigan," so that gained them extra points. They also played some of Swift's hits such as 'Shake it Off' and 'We Are Never Ever Getting Back Together.' I was originally wary about how they would cover pop songs on string instruments, but they did it in such an elegant way.
I would recommend everyone go to an event like this. If Taylor Swift isn't your thing, there are so many different performances to choose from on the Fever App. This is such a good way to support local musicians, as well as find new theaters and have a good evening out.
Leave a Comment