Review: 2021's Best, Worst Biopics
While Diana Was Done Wrong, Tammy Faye Finds Redemption
It was big year for biopics in 2021, with the release of 20 new biopic movies, ranging from "Respect," about the life of Aretha Franklin, to the "The Eyes of Tammy Faye," about rise and downfall of Tammy Faye (Bakker) Messner.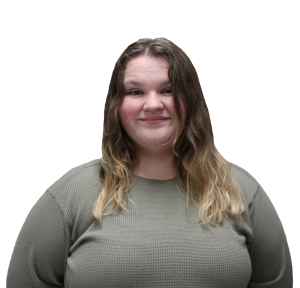 Biopics are biographical movies that dramatize the life of specific people, usually celebrities and historical figures. One of the most well known biopics is "The Social Network" which followed the lives of the creators of Facebook. Here are
"Tick, Tick,… Boom!"
With all the choices of biopics from 2021, it was hard to decide which to watch. One of the best from last year was "Tick, Tick… Boom!" which featured Andrew Garfield, who played Broadway legend Jonathan Larson. The music featured in the movie was written by Larson himself before his death in 1996.
This movie is incredible, the producer Lin Manuel Miranda made great artistic choices. One of the musical numbers, called 'Swimming' was incredible. It showed perfectly the type of anxiety that Jonathan was feeling. Everything about this movie was perfect, the songs, aesthetic and cinematography.

"The Eyes of Tammy Faye"
Another excellent option is "The Eyes of Tammy Faye," which is about Tammy Faye (Bakker) Messner who was a televangelist in the mid 70s to late 80s. Following Tammy Faye's humble beginnings to her ultimate demise when she had lost everything, this movie stars Jessica Chastain and Andrew Garfield.
Tammy Faye was a controversial figure, rightfully so. She and her ex-husband scammed people out of millions of dollars, but this showed that people are able to change and get out of the toxic situation they were once in. Jessica Chastain was the perfect choice for Tammy Faye. She had a perfect Minnesotan accent, and she is just so likable.

"King Richard"
The parents behind the athletes often explain how they turned out, which is the case with Serena and Venus Williams. Their dad pushed for them to get proper tennis training. He also wanted to protect them from being burnt out or facing the harsh criticism that would await them if they did make it big. The movie "King Richard" tells the story of the driving force behind Serena and Venus, their dad Richard Williams, played by Will Smith.
King Richard was amazing, and it showed the sacrifices that some parents make for the children. It shows how the best tennis players in the world were made. It was so well produced, and the costuming was excellent. This movie incorporated all of the Williams sisters, because they did play a large role in Serena and Venus' life.

"Spencer"
Diana, Princess of Wales, was a defining figure of the 90s. When she died in 1997, people began to make movies about her life. A 2021 biopic about Princess Diana was a"Spencer," starring Kristen Stewart. Stewart did an excellent job playing Lady Di, but the script and production was very poor and did not do the person Diana was justice. This movie was purely Oscar bait.
Kristen Stewart did such an amazing job in this role, but everything else was awful. This movie painted Princess Diana in such a bad light. The way it was directed made her the shell of a person, implying that the biggest personality trait she had was her eating disorder. Honestly it is one of the worst movies ever made.

Leave a Comment