Is Boba Worth The Hype?
Dragonfly Tea Zone's Most Popular Drinks Compared
Dragonfly Tea Zone

215 N.E. Englewood Road, Kansas City, Mo., 64118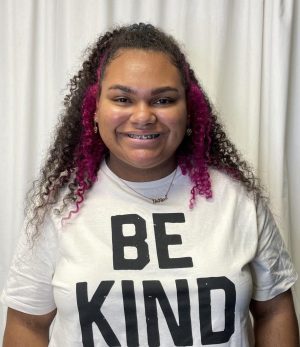 The Kansas City area has a variety of boba places, including Dragonfly Tea Zone on Englewood Road. The atmosphere was vibrant and polished, with lime green walls and comfortable seating. While most tea places offer only beverages, DragonFly Tea Zone's menu includes a variety of eastern treats, including rolled ice cream, bakery items and loose-leaf teas. Dragonfly TeaZone's most popular drinks include the original milk tea, mango tea and chocolate milk all with boba.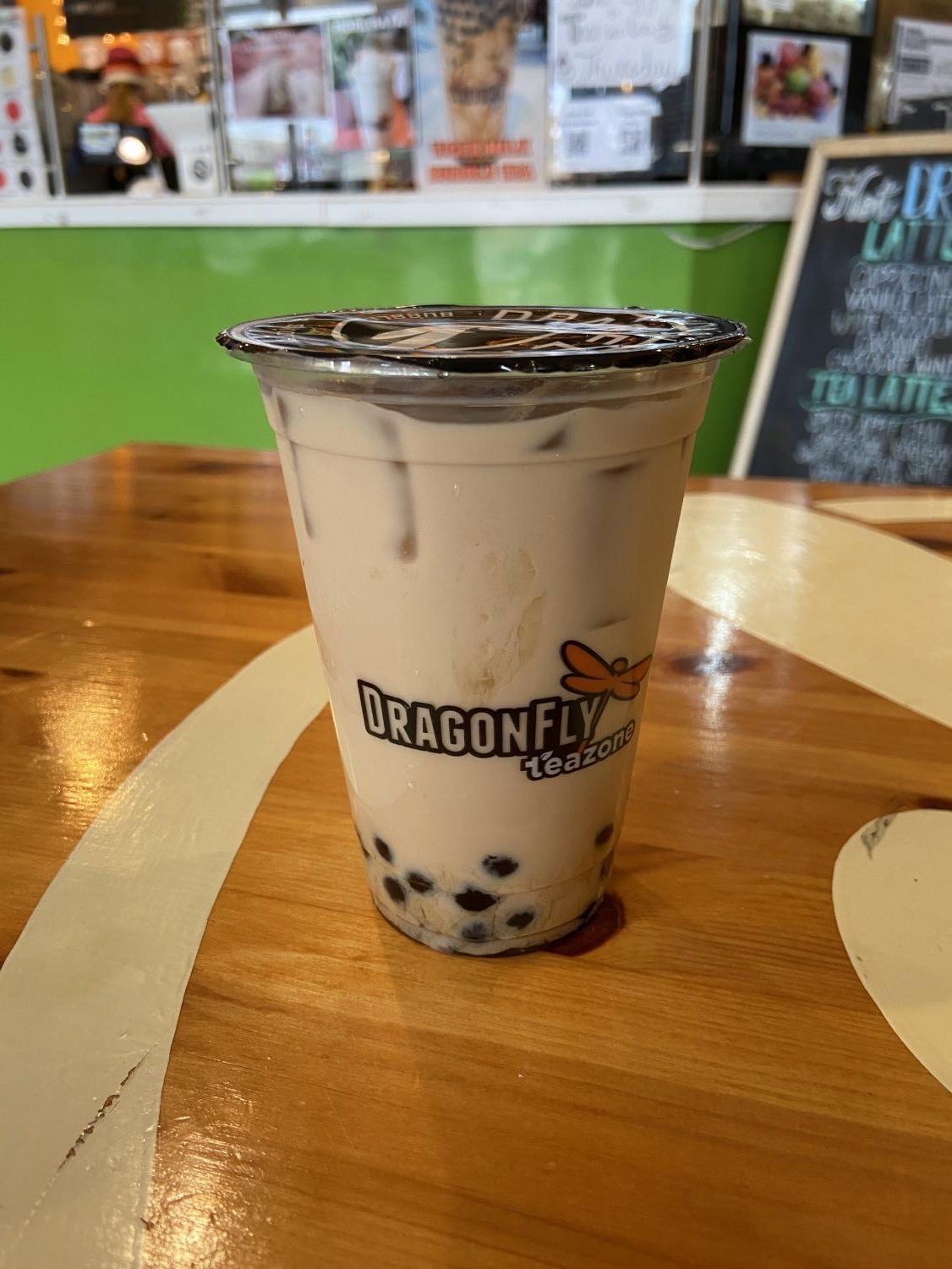 Original Milk Tea, $5
Rating:
The Original Milk Tea tastes like a freshly brewed black tea with a large splash of milk. The drink includes a decent amount of their original boba. The milk tea itself is smooth, while the boba is chewy. The only downside with the drink is the lack of sweetness and flavor. The tea is very plain and tastes unsweetened, and the milk dilutes the taste of the tea, which I actually preferred. Overall, I was not impressed that it was one of their most popular drinks, and it was my least favorite of the three drinks.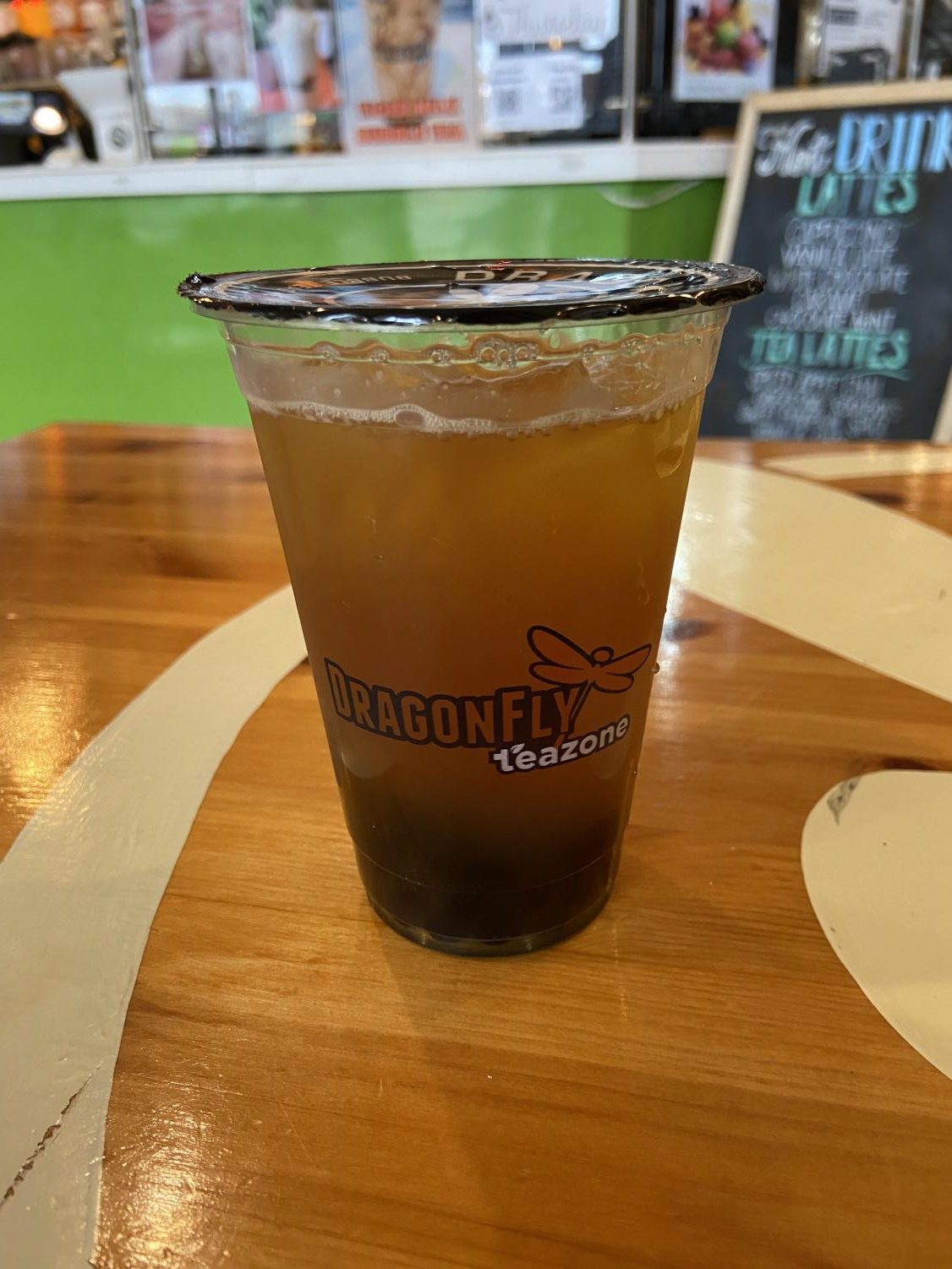 Mango Bubble Tea, $5
Rating:
The Mango tea features a classic black tea base with mango syrup and their original tapioca pearls. The drink tastes like summer in a cup. Those who like sweet tea should enjoy this drink because it has the perfect amount of sweetness. DragonFly's mango syrup tastes identical to an actual mango fruit, not artificial. The tea is smooth and refreshing. The original boba pairs well with this drink because it allows the flavor to stand out. This was my favorite of the drinks.
Chocolate Milk Tea, $5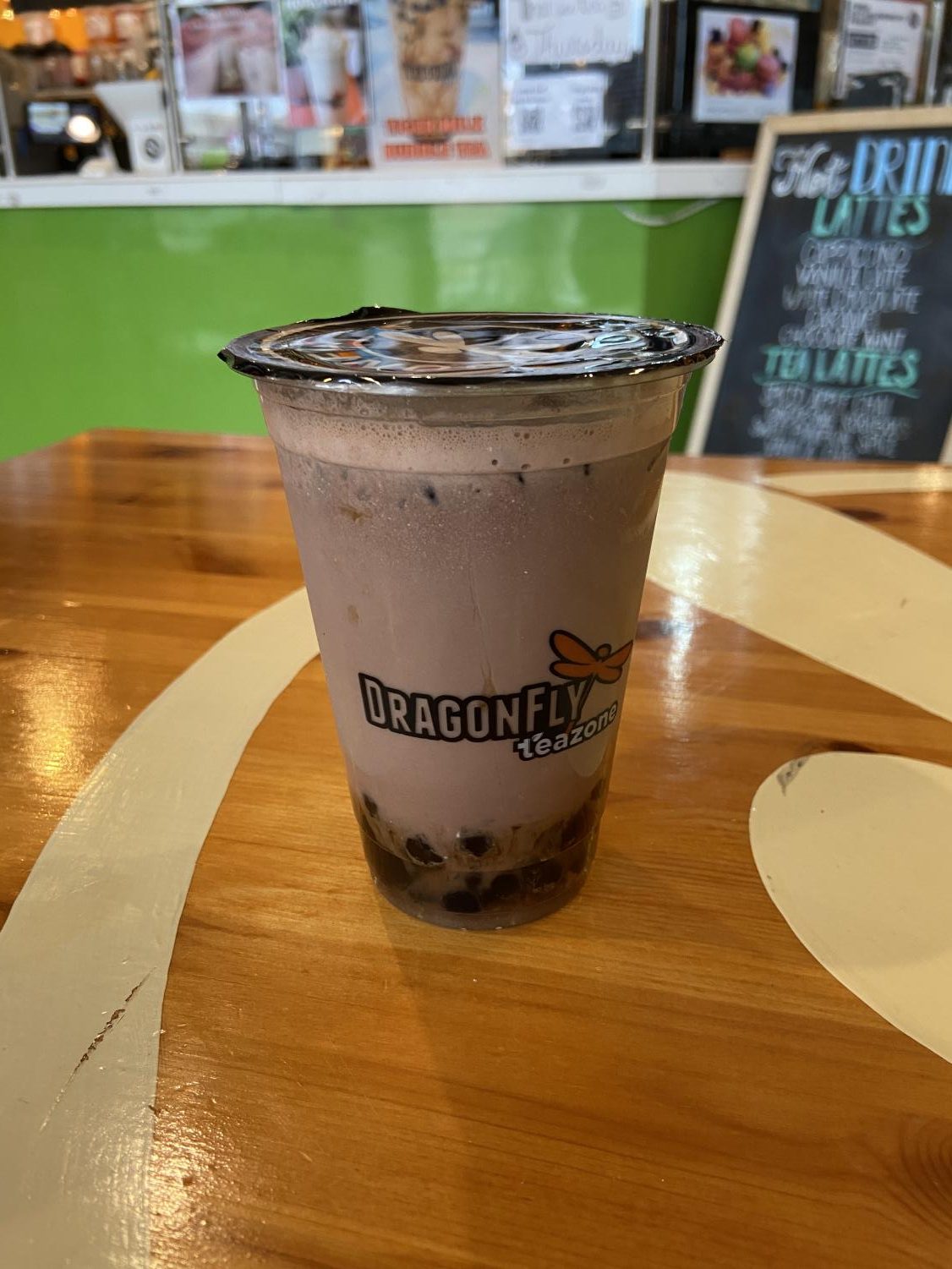 Rating:
The chocolate milk tea includes milk shaken with chocolate powder and the original boba. The drink resembles the flavor of hot chocolate, only iced. The boba and chocolate milk combination doesn't quite tie together because the texture of the boba and the taste of the chocolate is an odd combination. The problem with the drink is there aren't any non-dairy milk alternatives. If you're not quite sure what to get or don't like venturing out, this drink would be a safe option, but otherwise it's underwhelming. While the chocolate milk is decent, I wouldn't order it again.
Leave a Comment