Game Review: 'Genshin Impact' Paints Beautiful Scenery
Game Gets 9/10 Overall Rating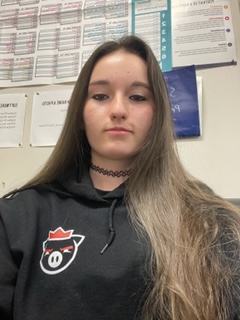 From dragons soaring the high skies to traveling deep into the lush world of Teyvat, the game "Genshin Impact" is full of surprises. Released Sept. 28, 2020, by MiHoYo, "Genshin Impact" has helped an array of players get over the boredom of the pandemic and into the world of Teyvat. From defeating every Hypostasis, to collecting Primogems, to pulling for characters, there is much to do. Being awarded the 2021 Best Mobile Game by The Game Awards, MiHoYo's roleplay adventure game has much in store.
Since starting the game, I've always had something to do in game. MiHoYo consistently releases more characters, events and lands to explore, but they aren't easy to obtain. Characters can be received from pulls called "Wishes." Pulls are how players get characters and weapons at random. By opening chests or completing quests, players work their way to earning Primogems to purchase wishes.
With the recent addition of Inazuma, I'm constantly finding new islands, caves and beautiful landscapes. Completing quests has the risk of getting lost when the player doesn't know where the island is. Without Teleport Waypoints being open and having to open them manually, this requires running in-game for some time. Traveling takes time, but for adventure "Genshin Impact" gets 4 out of 5 stars.
Adventure:
Traveling from town to town may take time, but the scenery makes up for the lost time. From breezy sunsets in Mondstat to the pearl shrine on Watatsumi Island, the work put into making the landscape paid off. Characters also reflect the hard work of MiHoYo.
From starting with Aether to my most recent pull of Chongyun, every character has their own beautiful outfits and personality. From every character to every sunset scene, this game is a work of art, earning the visuals 5 out of 5 stars.
Visuals:
Players can always tell how hard the creators worked to create a game by how easy or difficult it is to play. As for difficulty, "Genshin" earns a 3 out of 5 because while it is not too difficult, it's also not too easy. Sometimes the adventure rank may get too far ahead of some character's levels but it is easy to catch up. It may take some time to collect Primogems for characters or fight enemies and bosses, but if players try hard enough they can get there.
Difficulty:
Overall: