Mahomes' Favorite Burger Joint Arrives In K.C.
30 Whataburger Stores Coming To Area
Originally a chain restaurant from the south, Whataburger has made its way to the Kansas City metro area, with Chiefs quarterback Patrick Mahomes requesting the restaurant from his home state of Texas.
"I love Kansas City and I love Whataburger," said Mahomes in a press release. "I'm excited to help bring a gift from my first home to my second home."
The first location opened Nov. 15 in Lee's Summit, Mo., and broke the opening day sale record for the franchise.
The Northland's Whataburger will be built in the Metro-North area near T-Shotz and is supposed to be under construction within a year. The new restaurant has brought excitement to the community.
While being well known for their delicious shakes and fries, a less well-known fact is Whataburger's secret menu. While the secret menu items are not available at the new restaurants yet while the workers are trained, it's one of the customers' favorite parts of the experience. However, there is still quite a selection.
Patty Melt Meal: $11.88
The Patty Melt tastes like a burger but better. They put creamy pepper sauce on both ends of their Texas Toast bread and smash the patties in between them with Monterey Jack cheese. Onions usually come on the sandwich but I asked for it without and it still tasted delicious. The sauce and the bread made a difference. To top off the meal, the chocolate shake and fries were to die for. The shake was smooth and the fries were salty.
Honey BBQ Chicken Strip-It Sandwich Meal: $11.88

While Whataburger has tasty patties, they also have a good chicken selection. Their Honey BBQ Chicken sandwich, a secret menu item, has made it onto the actual menu. It uses chicken strips instead of one big chicken patty, making it easier to eat. The only downside is that they don't put a lot of the BBQ sauce on the sandwich, so ask for extra if you like a lot of sauce. The Texas Toast instead of the traditional bun makes a big difference in the taste as well.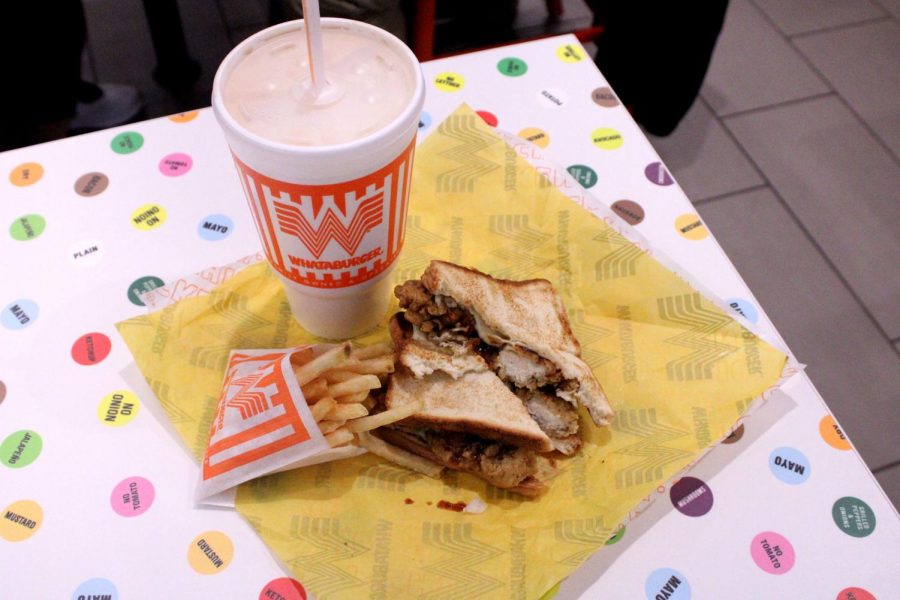 Whataburger Burger Meal: $8.09

It was a good burger, but there were some critiques I had. The burger didn't originally come with cheese, making the sandwich a bit dry. There was almost no sauce on the burger, but a lot of vegetables with an overwhelming taste of onions. If you're not an onion fan, I'd ask for no onions. The meat itself was very enjoyable but was a bit disappointing due to the other factors. However, the burger was decent overall, though I preferred other items on the menu.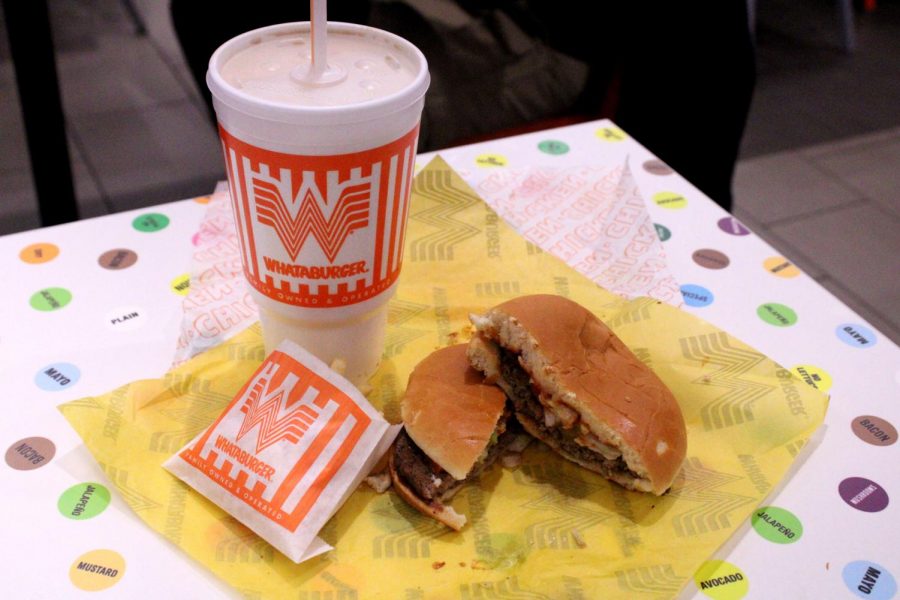 How It Started:
How It's Going: