Sadness and Regret
Teen Drivers Life Changed After Car Crash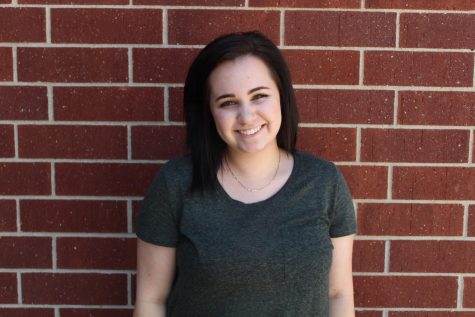 More stories from Emilie Kerr
Many teenagers look forward to getting their licenses when they turn 16. While there are known financial costs that come with driving, one sophomore has learned about the emotional costs as well.
"We were just driving and listening to music," sophomore Dillon Swafford said.
On Jan. 8, Swafford was driving with his friends, sophomores Cayden Hoth and Alex Lancaster after leaving
a basketball game at Oak Park High School. The crash left Hoth partially paralyzed and with severe spinal cord injuries.
"I feel a lot of sadness and regret," Swafford said.
This is a big burden for a sophomore to have to bare, but now Swafford has to do just that.
He said that it has even affected him when it comes to friendships and friends getting in the car with him.
"I've had a couple people say that they didn't want get in the car with me," Swafford said.
But there have also been supportive people. Swafford said a lot of people are comforting about it.
"It might be something he will have to live with the rest of his life, but Cayden isn't going to make him feel bad about what hap- pened," sophomore basket- ball coach Nick Dicappo said.
Hoth was transferred from Children's Mercy to Craig Hospital in Denver, Colo., on Jan. 26 where the plan is for him to stay 75 days. The other two students were not seriously injured.
With the basketball season still going after the crash for Hoth's teammates Swafford and Lancaster, they showed support for him. Swafford and Lancaster wrote Hoth's basketball number on their shoes, and they had a large cutout of Hoth's face made to bring to every basketball game.
"I've tried dealing with it, but I don't think I'll be able to overcome it," Swafford said.
Legal actions have not been taken regarding the case. According to Sgt. Kari Thompson of the Kansas City Missouri Police Department, the case has not been closed.