School Lunch: Is 22 Minutes Enough?
Lunch Shifts Created Based On Bell Schedule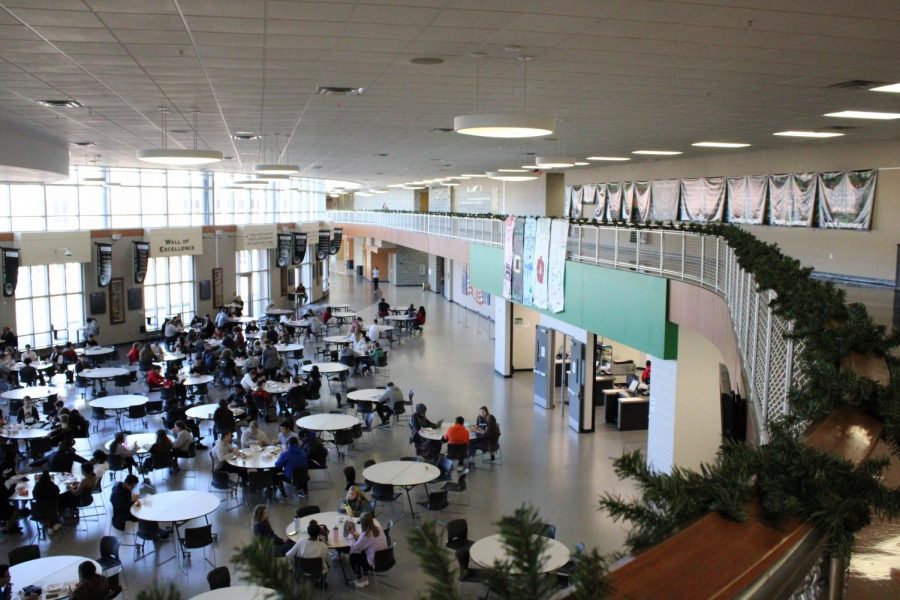 With long lines and a busy cafeteria, students say they need more time for lunch, but their time in the cafeteria is limited. With each of the five school lunch shifts being 22 minutes, some students think it's not enough.
Senior Aniyah Tyler said it typically takes her 20-30 minutes to eat a meal.
"I'm kind of a slow eater," Tyler said. "I try to just take my time, and with the time we have for lunch, it's not enough."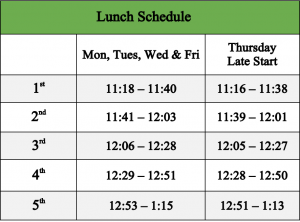 Due to a growing student population, the school expanded the cafeteria with new booths and extra tables over the summer. There are five lunch shifts in order to spread students out and avoid so many in the cafeteria at once.
"I'll try to get in the line early because I know if I stand behind, I'm not going to eat all of my lunch," senior Sharon Lee said. "And I'm going to be really starving later."
Students find different ways to get around waiting too long in line to get their food.
"Mainly I just sit and wait for the line to go by," Tyler said. "And then I go to the cafeteria to get my food."
Assistant principal James Wheeler, Ed.D., who is in charge of the school's schedule, said there is no specific rule dictating time requirements for school lunch shifts, so the administrator making the schedule determines the time based on the day's schedule.
"Some schools in our district go 20 minutes, some go 21, 22, 23," Wheeler said. "It's a matter of how fast we think students can get through and eat with what we think students need and what we observe that they need."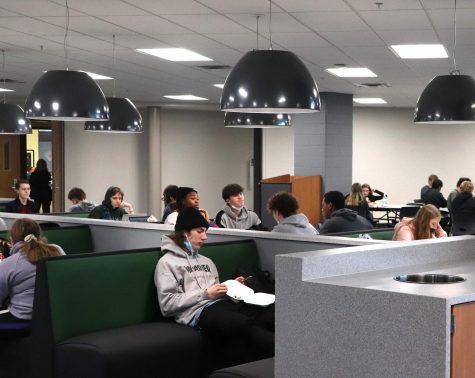 Lunch shifts are created based on the school's bell schedule. Wheeler said lunch shifts are created based on an equal amount of time for the other classes of the day so students all get an equal amount of time at lunch.
"We have to take into consideration when you make a bell schedule, you're taking all minutes of the day," Wheeler said.
Lee, who lived in South Korea from age 6 to 14, said lunch there was an hour long, so they had a lot of spare time for eating. A 22-minute lunch is a big change.
"They eat really slow," Lee said about South Korea. "They have a huge cafeteria in another building, so all the students have to be there and get some lunch."
While Lee said she would like lunch to be 30 or 35 minutes, wanting students to have 10 minutes to stand in line and 20 minutes to eat, it doesn't look like that will happen.
"It's all kind of a balance game," Wheeler said. "The longer lunches are, the shorter classes are, or the shorter passing time is."
Is 22 minutes enough time for school lunch?
Sorry, there was an error loading this poll.
View Comments (1)