This Is Happening
Uncover the Truth About Human Trafficking
Imagine feeling alone, as though no one understands, then one day someone on social media wants to be friends. Now, envision waking up in a cold, dark Cargo box. This is how many young people are currently being sold into human trafficking.
"Human trafficking is always the exploitation of vulnerability," said Russ Tuttle, president and founder of the Stop Trafficking Project.
Trust your gut, you will know if it's a bad situation, according to the Stop Trafficking Project.
"Loneliness is a big thing. Girls want to feel pretty and want to know that somebody cares about them. These people are psychotic. They feed on that; they know how to manipulate, and it is a huge money industry, which is sad," said Tammy Slauson, School Community Resource Specialist. "But they are pretty slick about it too, so that's how they get away with it."
More than 40 million people are in some form of slavery today, and the number in the United States is somewhere in the hundreds of thousands, and that number increased 13 percent from 2016-2017, according to the Polaris Project, an organization aimed at ending human slavery.
"One study found that sex trafficking is a $9.8-billion industry in the United States," said Tuttle. "Another study found that some traffickers will sell up to 800 women in their lifetime."
About $99 billion around the world is made through human trafficking, and that is sixty percent of all the profits made though human trafficking according to the Stop Trafficking Project.
A 2009 sting operation in Kansas City baited people on the internet with decoy ads offering young girls for sex by simply calling a phone number. That number received more than 500 calls in the first 24 hours. Most of the phone calls had an 816 area code, according to the Stop Trafficking Project.
"Human trafficking is definitely going around in our community," said the school nurse Jill Scott.
Arizona State University conducted a study to learn more about some of the sex trafficking hubs in 2013, and found that 14.5 percent of the male population over the age of 18 in the greater Kansas City region were online shopping for sex. The demand is high in Kansas City.
"There's organizations in Kansas City who actually employ women who have been victims. They make jewelry and things like that to sell to get funds to help other victims, so there is a lot of services for the victims here in Kansas City," said Slauson.
There was a prevention training held at Pleasant Valley Baptist Church Oct. 12 for police officers, first responders, educators, firefighters and concerned citizens to be trained further on human trafficking, and more than 300 people attended.
At the training, there was a slide presentation made by registered nurse Heidi Olson stating that currently, Children's Mercy Hospital is ranked in the top five percent of the United States in the volume of sexual assault victims, like sex trafficking each year. That means Kansas City is outranking big cities like New York City and Los Angeles hospitals in the number of victims they see, which includes adult and pediatric programs.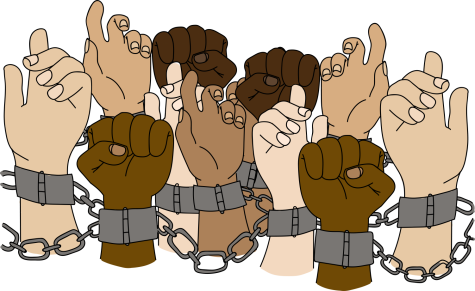 "Once we heard the statistics, we had our first meeting with just all men. We had 300 men come, and we said we have got to do something about this, and it all starts with demand. And so it starts with your heart," said Tim Overby, pastor of ministries at Pleasant Valley Baptist Church. "This is one of the first few churches that this has been led by men and not women. The men have to get in the face of the other men. It has to start with other men."
It is all about supply and demand. If the demand decreases, then the supply will go down, according to the Stop Sex Trafficking Project.
Domestic minor sex trafficking is the commercial sexual exploitation of a minor who is a U.S. citizen or lawful permanent resident, according to the Stop Sex Trafficking Project.
"One of the most common misperceptions about trafficking is that people are trafficked by strangers. Thirty six percent are immediate family, 27 percent are boyfriends, 14 percent are friends of family, 14 percent are employers and only 9 percent are strangers. So generally, people aren't sold into human trafficking by the creepy white van," said Tuttle.
Sex trafficking happens to men, too. Pimps prey on men's desires and dissatisfaction just like they do to women.
"They promise big things and anything the victims want. And to a lot of young women that sounds nice, to be able to help their family," said Slauson.
Pimps also often force their victims to get tattoos to prove that they are that pimp's property, according to Stop Trafficking Project.
"Pornography is the No. 1 engine to drive sex trafficking," said Tuttle.
Pornography is training men and women to turn to sex trafficking, mostly in the terms of a consumer, according to the Stop Trafficking Project.
"You never know who that person is on cyberspace. They might be trying to trap you or manipulate you. That's what human traffickers do. They try to gain your trust, and teenagers are very vulnerable. It is very easy to be pulled in by their manipulation tactics," said Scott.
Social media plays a big role in human trafficking, and social media allows you to connect with anyone at any time.
"We have a saying I like to tell students regarding inappropriate communication on social media. It's, 'You get it, block it, save it, report it,'" said Tuttle.
Social media also helps sexual predators collect personal information, so it is easier for them to track down their next victim.
"These people who are trying to take advantage of the girls or boy. They act like they are their age or their friends and try and get them to tell them all their information to take advantage of them. Students think 'Oh they are fine, they are safe,' but they aren't, and that's devastating," said Slauson.