Moving up and Moving out
Senior Skyler Clark Graduates early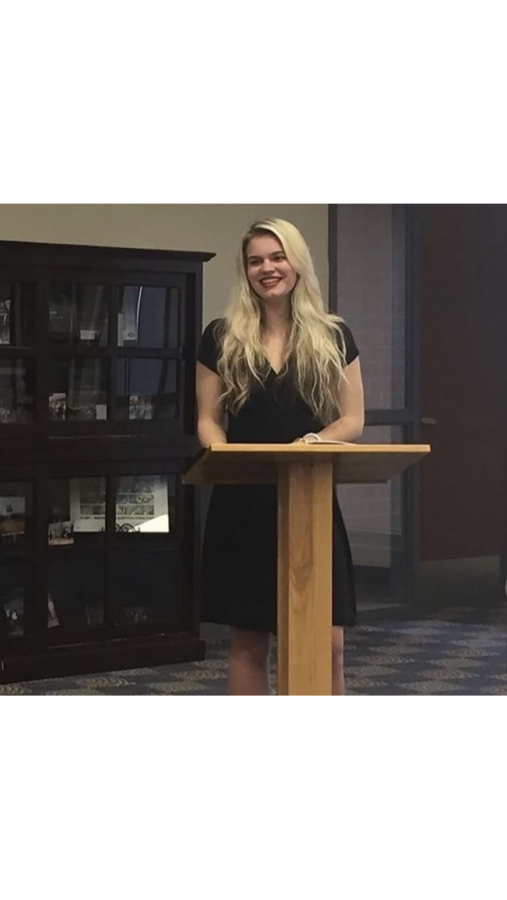 For many seniors, the end of the semester means changing schedules to have easier classes and having one more semester until graduating. To senior Skyler Clark, it means beginning her life on her own.
"I knew I was ready to move on to the next stage of my life and do bigger things. Than what high school would allow me to do," said Clark.
Clark knew she wanted to graduate early beginning her freshman year. She said she's ready to be independent and get a head start on her life. Regardless of her reason, she still has to meet requirements like other early graduates.
"Students must write a letter stating their post-high school plans and how that necessitates early graduation status," said Counselor Jennifer Grossman
Whenever she is done with high school at semester, she plans to get ahead on her life and save money up for college. Upon her completion of high school, Clark said she plans move to Texas where she wants to attend college. Her ultimate goal her free semester is to obtain a higher-ranking job in Texas other than just part time. If she does not get a job that gives her more benefits, she will try for an internship in the field of her future career.
"I'll work or try to find a good internship and enjoy having my autonomy back. I'll have a lot more free-time to get a lot of sleep and not be nearly as stressed," said Clark.
While not spending the last semester of high school with her classmates, Clark will still be able to attend prom, walk at graduation and be a part of the 2018 class. Although for her, these events are not a deal breaker.
"I haven't been involved with that kind of thing over my four years," said Clark.
Clark even was able to finish Gold Medallion, Staley's highest diploma option, which she completed in only 3 and a half years rather than four. Every early graduate's process is different, but for Skyler she had to add Gold Medallion into the equation through every step.
"I went to Mrs. Toney for most things, but I had to meet my regular counselor Mr. McNeely just to get everything approved," said Clark.
When someone commits to graduating early, there are requirements such as meeting with Mr. Kooi on multiple occasions throughout the semester to make sure the student is on track. While also is writing a letter with a valid reason to request graduating early. Clark has gone above and beyond to complete her senior year early, but she has still fell short in circumstances just like other students.
"I was ready to be done and procrastinated a lot of things and didn't put in as much effort. Beware the senioritis next semester," said Clark.
Aside from the struggles she has been through, Clark has pulled through and will be graduating at the end of the 2017 semester.