Dribbling into the Season
Varsity's Girls team prepares for Season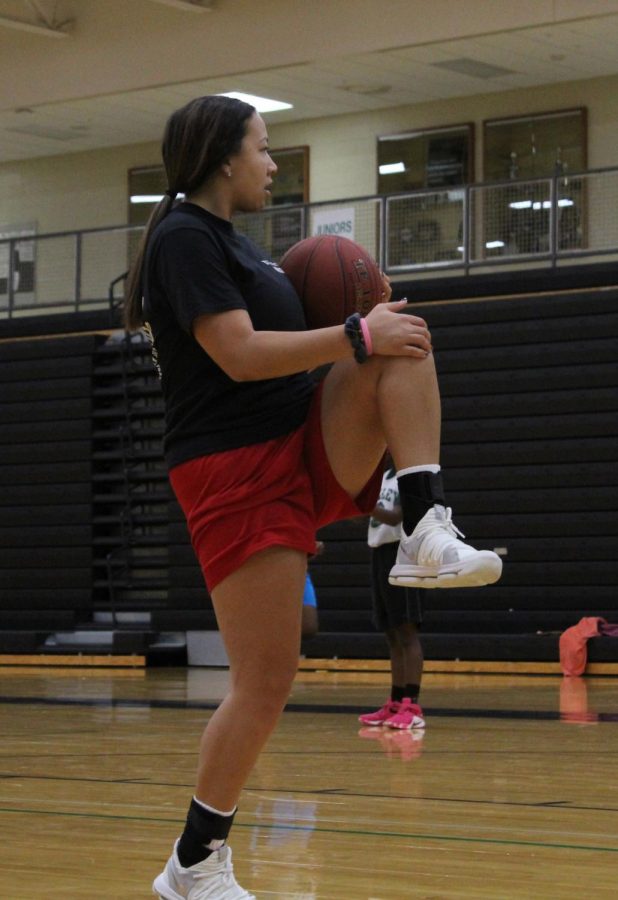 For the first time since 2008, varsity girls' basketball started the season off 5-1 with a plan to make it a successful basketball season. A successful season, according to assistant coach, David Fowler, is being competitive throughout the season and ending with a district title.
"I think we have great energy right now. The girls are working hard, fixing mistakes and making sure every night we step on the floor we are getting better," said head coach Sherry Butts.
Keeping the game fun and positive and competing with high energy are the big goals of this season, according to Butts. She said she believes hard work and commitment to both each other and the program will allow this season to turn out the way they want it to.
Butts described the team's chemistry as being great. Spending time on and off the court allows them to develop a trusting and supportive relationship, she said. She said the girls trust each other to fill their roles, and when they are having a rough game, their teammates help to pick them up and play as a team.
"The team's chemistry is building up, and it's amazing to see that. Having chemistry really helps the team during the games and even during practice and having the good chemistry that we need can help us succeed," said Richardson.
Key players are both on and off the floor, said Butts. Not only do the falcons have leaders that carry the team on the court, but other players are essential during practice and preparation. Seniors Lou Gilbert, Alison Hatfield, Emilyn Richardson and Oliva Wansing along with sophomore Gracie Neff help fill the roles as leaders on the girls' basketball team, Butts explained. Most seniors have been with Butts since they were freshmen and know her ins and outs and ups and downs allowing them to help out underclassmen who don't understand her completely. Butts said, the seniors continue to be positive role models and support the younger, newer girls on the team.