World's of Fun's Winterfest Begins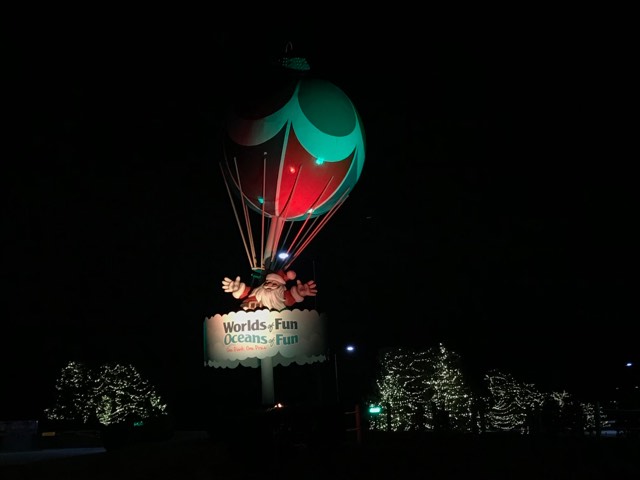 Worlds of Fun brings cheer to the park for the first time with the first ever "WinterFest." Thousands of lights turn the park into a winter wonderland. Guests can watch live shows, do holiday activities such as ice skating, decorating cookies, meet holiday characters, and ride a few park attractions.
According to Worlds of Fun public relations and communication manager Eric Burke, guests have had a positive reaction to WinterFest.
"I've heard people say they love all the lights, tremendous shows, and engaging with new characters," said Burke.
They plan on continuing this event in the future because of the success.
"We plan on doing this for the foreseeable future. We made the investment and truly want WinterFest to become a new family holiday tradition," said Burke.
Students have also been to WinterFest.
"I didn't want to go at first because I thought it was going to be lame, but once my mom made me go with her and my sisters, I thought it was really cool. There were so many lights everywhere, and the shows were entertaining. And there's a huge Christmas tree and its lit up and really pretty," said senior Logan Perrin.
If someone has a season pass to Worlds of Fun, they can get in for free, and if they do not have a pass, admission is $25 for the daily tickets, $28 for the ticket that lets you come any day WinterFest is opened and $45 for admission, parking, a meal, and a souvenir mug.
As of Dec. 15th, it will be opened every day except Christmas eve and Christmas day, 5-10p.m. The last day for WinterFest is Dec. 30.