Running Back Ross Earns Thomas A. Simone Award
Senior Julian Ross Named Best High School Football Player In Metro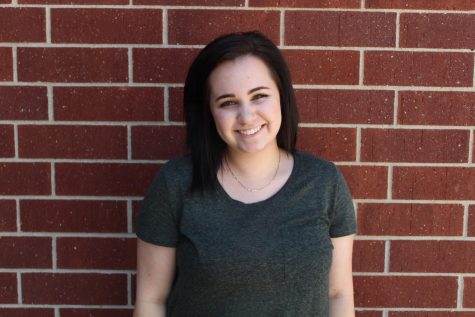 More stories from Emilie Kerr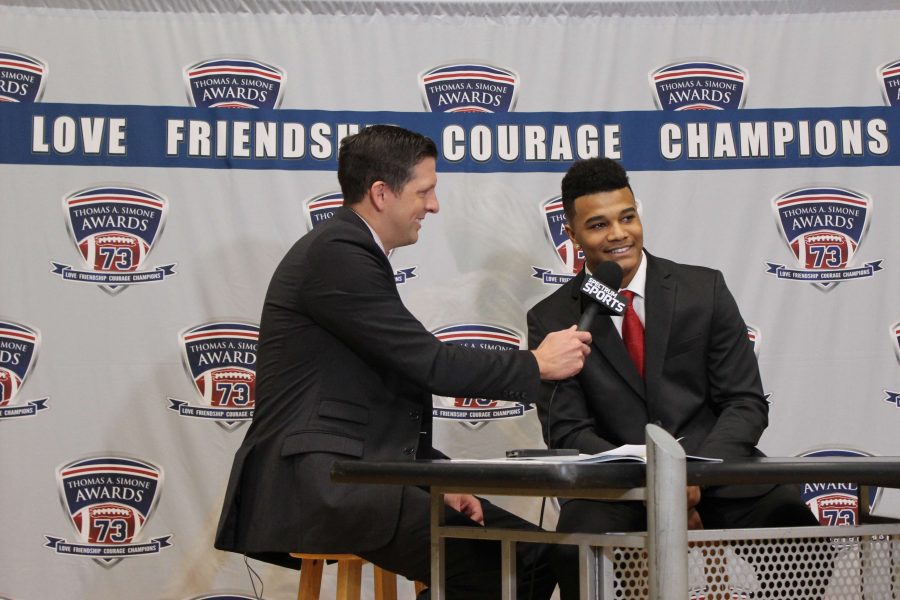 Senior Julian Ross was awarded the 34th Annual Thomas A. Simone award Dec. 6 in the Falcon Fieldhouse. The award is presented every year to the most outstanding high-school football player in the Kansas City Metro area. Some consider this award to be the "Heisman" of the metro area.
"Most people don't get it, so it's an amazing feeling," senior running back Julian Ross said.
Along with the Simone award, several other awards were presented during the ceremony hosted Tuesday by Staley High School. The awards included the Frank Montana Memorial, "Buck" Buchanan Memorial Award, Bobby Bell Memorial Award, Otis Taylor Award, The Nathan Stiles Award, The Gordon Docking Award and the All Simone Team.
To be nominated for the Simone Award, the nominees have to be on the All Simone team. Julian Ross and senior linebacker Eli Ross were on the All Simone team. Eli Ross was also a top 10 finalist for the "Buck" Buchanan Memorial Award for the top linemen and linebackers.
Eli has been playing alongside Julian for all four years of their high school careers.
"It was really cool to develop with him. He just reached a lot of goals that me and him had talked about and that he set for this year," said Eli. "I am just really proud of him."
The football team made it to the final four in the state. For their final game in St. Louis against Vianney High School over 80 students showed up to support Julian and the team.
"We're obviously very proud of our young man Julian Ross but I am most proud of our student body because they absorbed it all," principal Clark Mershon said.
The Simone award was originally the Nigro Award created in 1931 by Dr. D. M. Nigro. The award was then reinstated by Mr. and Mrs. Antony Simone after the death of their son, Thomas A. Simone.
Leave a Comment