Taco Bell's $1 Menu Full Of Meat-Free Options
From Cheesy Roll Ups To Cinnamon Twists, Vegetarians Have Options
January 15, 2022
Taco Bell
9571 North McGee Street, Kansas City, Mo., 64155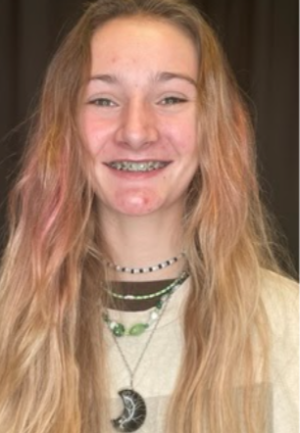 When trying to eat a meat-free lifestyle, it can be difficult to get fast-food. At Taco Bell, there are vegetarian options on the main menu and the value menu that start as low as $1.
Taco Bell has changed over the years. The design and structure of the buildings have been modernized. Popular menu items are now seasonal, and the Craving's Value Menu has seen some recent changes to prices. The value menu has items ranging from $1 to $5. The chain's low prices attract teenagers who have little to no money.
Taco Bell, like other fast-food chains offers options with meat. But most of the value menu and regular menu is stocked with vegetarian options as well. Taco Bell has the food for any price or lifestyle.
Vegetarian Dollar Menu Options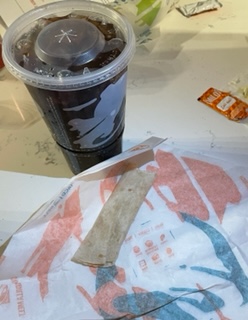 Cheesy Roll Up
The cheesy roll up is a bit plain. It has cheese melted in a tortilla and is the type of snack to satisfy hunger until the next meal. It is better paired with sauce. The options are Mild, Fire, Diablo and Hot.
Rating: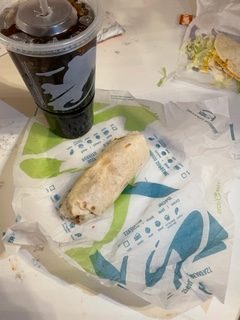 Cheesy Bean and Rice Burrito
This burrito is a step up from the cheesy roll up because of the added flavors of bean and rice. While it was good, it was little bit dry. If it is paired with sauce, there would be no problem.
Rating: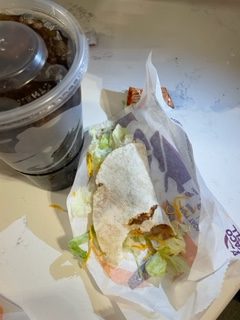 Spicy Potato Soft Taco
This taco was a surprise for me. I was instantly hit with a sauce that was creamy and spicy at the same time. Biting into the potato instead of meat was pleasant. With lettuce and cheese in it, there were many flavors working well together here.
Rating: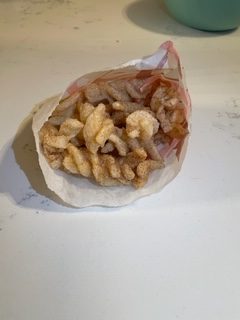 Cinnamon Twists
This item is more of a dessert than anything. The cinnamon and sugar combination on the crunchy and curly treat was a sweet treat to end the meal.
Rating:
For the price of these items, the flavors were tasty and some surprisingly flavorful. Others could've been better, but then again they are priced at $1. Overall, vegetarians can make a stop at Taco Bell and get a perfect quick snack for a small price. Located in between Dunkin' Donuts and Starbucks, there are have many options around if Taco Bell isn't what the whole group wants. Take a trip through the other drive-thrus.