Seniors Share Post-High School Plans
33 Seniors Graduate At Semester
      While most seniors' last day of high school will be in May, 33 students graduated at semester. Three students shared their plans for their next semester.
      Working full time at his job is how senior Misha Bell planned to spend his interim semester.
     "I kind of saw it as, 'I already had all my credits, so why do this when I can make money?' and that's what I'm planning to do,"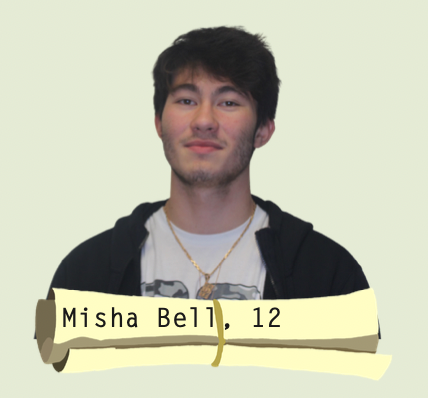 Bell said.
     Bell said he found it difficult to stay motivated this semester. 
     "The end has always been in sight since school started, since I only had one semester," Bell said. "So just finishing this year out
strong and staying focused."
     Bell said he is excited for this next chapter of his life because it is the next step into adulthood.
     "No more school, no more this or that, so it's kind of like I'm a grown up now," Bell said.
     Bell planned to attend The University of Missouri and study physical therapy.
     Because she earned all her credits, senior Hannah Basham decided to graduate early. She said the hardest part of graduating early was getting through the semester.    
 "I just have a bunch of elective classes, so I feel like making the time to work on them is a bit of a challenge," Basham said.
     Basham said being done with high school would be a big change.
     "It's a little scary to be done," Basham said. "But I'm looking forward to it. I've worked hard to get all my credits done to graduate early, so it's exciting."
     Basham planned to attend The University of Missouri and earn a graduate degree in speech pathology.
     Wanting to graduate early from a young age is why senior Sapphire Grayson decided to shorten her senior year.     
"I've been wanting to graduate from school since fifth grade," Grayson said. "When I finally was offered the opportunity to actually get my stuff together and do so, I decided to do that." 
     Grayson said she dealt with depression during previous school years, and her mental health made it hard to have academic motivation. 
     "All of it came down on me extraordinarily hard because I wanted to graduate half a year early," Grayson said. 
     Grayson planned to attend Metropolitan Community College next semester for her preliminaries, and then go to Howard University to study forensic psychology.