Service Sisters
Daniels' Sisters Spend Time Helping Others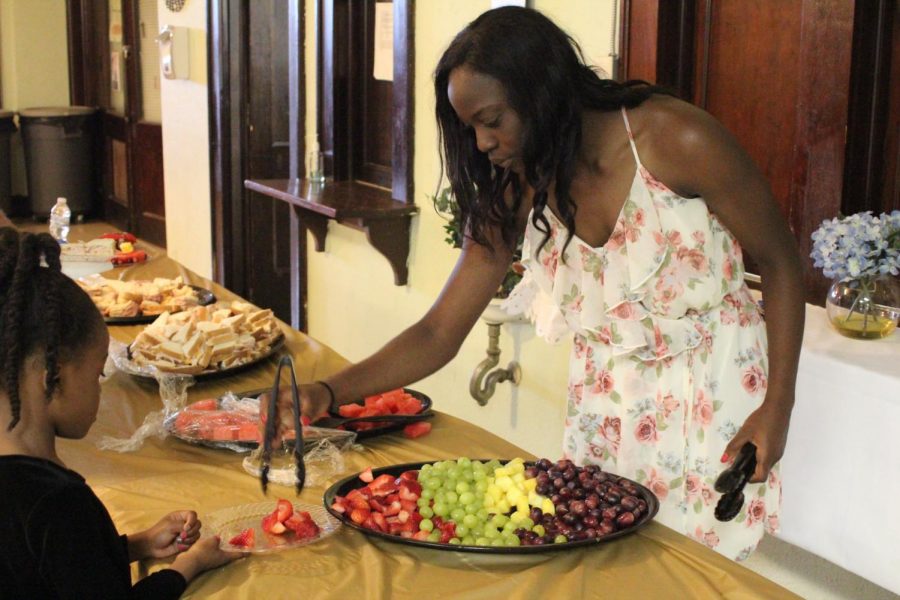 For students, finding time for community service hours can prove difficult. However, for sisters senior Imani and sophomore Nia Daniels, it's like second nature. Their parents are involved with the youth programs at Hope Center KC, a nonprofit Christian organization that helps bring broken families and communities together. Their dad, Marvin Daniels, is the executive director, and their mom, Angie Daniels, is the manager. Every Tuesday and Wednesday the sisters volunteer for at least three hours.
"I have been volunteering since eighth grade. That's when I really started getting involved with the ministry," said Nia.
The Hope Center's vision is to provide programs and opportunities to aid and help bring broken families together on Kansas City's east side.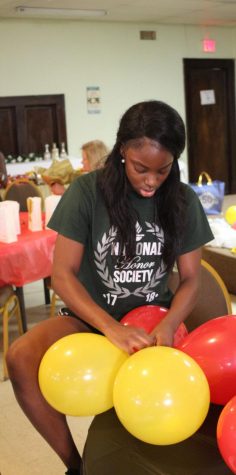 Students must to call or email the Hope Center staff to request to volunteer. The Hope Center has three tiers in their youth program for volunteers to participate in. The first tier is S.A.Y. Yes! and it is a Bible-based afterschool program for children from kindergarten to fourth grade.
Nia said she helps with this program the most, and they sing songs, memorize scriptures, have dance parties and learn more about God.
The second tier is the Character in Training program and is designed to help students in fourth to seventh grade in the development of their character, conduct and culture through interactive lessons. The last tier is for junior high and high school students and focuses on leadership qualities and discovering student's talents. Imani and Nia go on mission trips with the teen group every summer as well.
"The Hope Center youth programs are a guidance, comfortable, family environment adventure. You can talk to the leaders about anything or even the other kids that go there. We all go through difficult things together and we're always here for each other," said Nia.
At the National Honor Society induction on April 16, Imani was recognized for her exceptional amount of community service hours. Imani has 910 hours total, and Nia has 212 hours so far. National Honor Society members are only expected to have a total of 60 hours by the end of their senior year. The sisters went above and beyond that.
"Their love for community service is catching, and it makes people want to do more for others," said National Honors Society sponsor Deborah Kumer.
Imani encourages students to put their own feelings aside and put others first. She said one of her favorite quotes is by Dr. Martin Luther King Jr. who said, "Everybody can be great, because anybody can serve."