Hyped TikTok Books: Worth The Read?
Readers Review Popular Titles
'You've Reached Sam'
TikTok has made reading more trendy, but it can be difficult to know which books are worth the time. The hype surrounding a book can raise a reader's expectations and lead them to be let down by the book. That was my experience with "You've Reached Sam."
I initially believed "You've Reached Sam" would be a book that would resonate with me. I'd seen videos on TikTok saying it was emotionally impactful, so I started the story expecting that. Reviewers sobbed after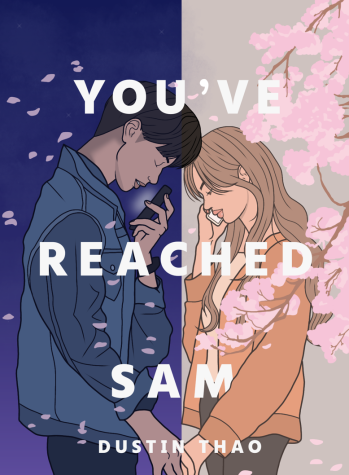 it, so I expected to feel some emotion while reading.
The plot focused on grief, as the main character was struggling with the sudden loss of her boyfriend Sam. Julie (main character) had believed she would have more time with Sam and was trying to cope with her new reality without him.
When Julie called Sam hoping to hear his voice on his voicemail, he actually picked up the phone. Somehow she had this chance to say goodbye, but there were challenges that came with it.
"You've Reached Sam" was Dustin Thao's debut novel. I commend him for writing about such a complex, multifaceted human issue. However, there was a lot more Thao could have done to make readers feel invested in the characters and their relationship.
The majority of Julie and Sam's relationship was shared in flashbacks, and honestly most of the scenes seemed cliche. For as much as Julie said she loved Sam, her actions didn't reflect that. Even though Sam seemed unrealistically sweet at times, his love for Julie seemed more believable.
However, Julie's attachment to the future she believed she would have with Sam was realistic. She struggled to figure out what her future looked like without him, and that conflict seemed believable. This was the aspect of the story Thao developed most effectively.
It was an interesting concept that wasn't well executed. As there was such a creative premise, I expected more. For a book that received so much hype, this one was mediocre at best. "You've Reached Sam" fell flat for me, and it did not deserve the TikTok recognition it received. (Reviewed by Elyse Bredfelt)
'The Seven Husbands Of Evelyn Hugo'
The Seven Husbands of Evelyn Hugo" by Taylor Jenkins Reid is a literary masterpiece. Told from the perspective of a journalist about the life of Evelyn Hugo, it is about a woman in early Hollywood who was trying to figure out who she was while also trying to be successful.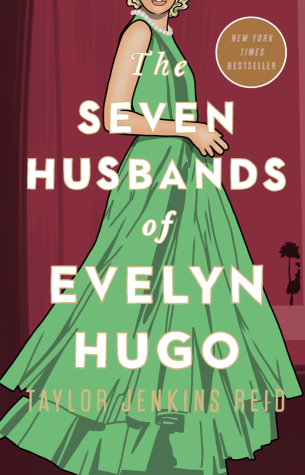 Although it mentions her husbands, that is not the complete focus. This story is beautiful and heart wrenching.
None of the characters are perfect. So many authors make love interests perfect or with few flaws. This author made everyone human, and all characters had plenty of flaws. This book encapsulates that people are capable of change and owning up to their mistakes.
It does an amazing job of addressing the sexism in Hollywood as well as the double standards that famous women are held to that their male counterparts are not. Along with that, it teaches an important lesson on self discovery and asks how much a person would sacrifice to be themself, with or without ridicule.
This book brought me to tears. I have since reread it and had the same reaction. This book is a 5/5. It deserves the hype that it is receiving on TikTok. (Reviewed by Bri Tremper)
'It Ends With Us'
A heartbreaking romance novel, "It Ends With Us" by Colleen Hoover was a fictional twist on Hoover's childhood trauma, which made it an emotional read. While the book cover suggested a sweet romance, the reality was anything but, as this book discussed topics like domestic violence and unhealthy relationships.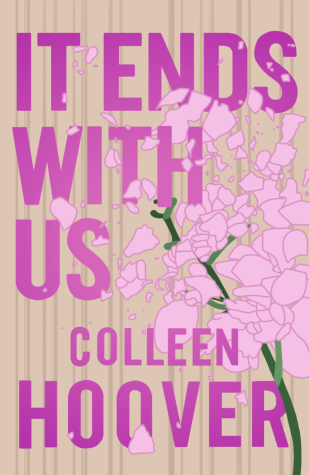 The book depicted a relationship between Lily and her boyfriend Ryle who met on an apartment rooftop after they both had a terrible day. Their relationship faced many challenges throughout the story – some that left bruises. Hoover did a remarkable job of discussing abuse, and how it can be hard for victims to leave these situations.
Later on in the book, Lily ran into her childhood crush Atlas. This encounter left her feeling torn over who to be with. Ryle wasn't a bad person, but he definitely had his days where he could be manipulative and possessive. On the other hand, Atlas was considerate of Lily's feelings and had a past with her. Hoover's attention to detail made it feel like I was experiencing what Lily was going through alongside her, and I got attached to each character. When a character did something completely unexpected, I felt betrayed.
As I read this book, I went through many emotions, and for that, I would give the book 5/5 stars. "It Ends With Us" is definitely worth the hype seen on TikTok. By the end of the story, readers will understand why it is titled "It Ends With Us." (Reviewed by Fallyn Kowalski)