Theater Shoots For A Great Production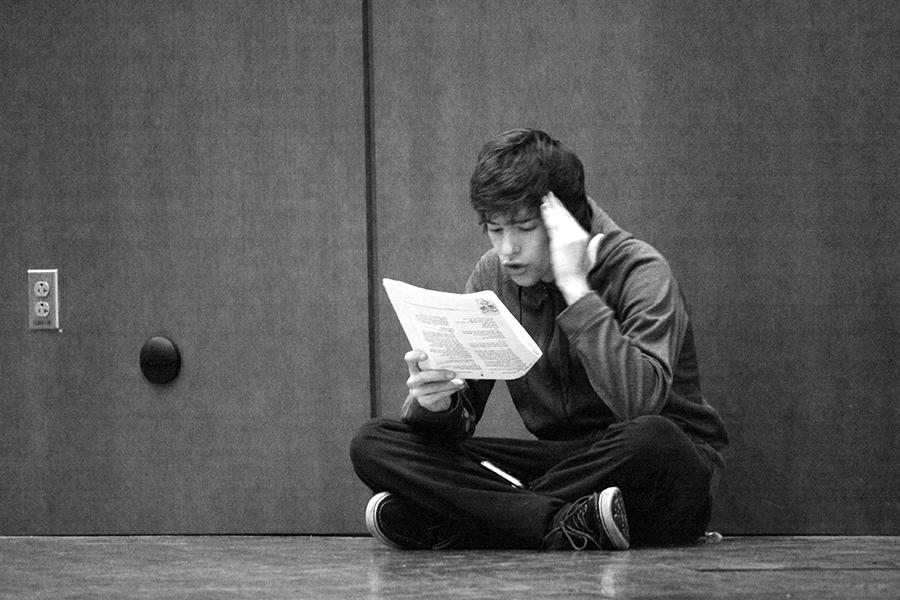 The Theater IV students will be putting on the show "A Christmas Story" on Dec. 6, 7 and 8 after the Theater III class's film festival ends around 7:30 p.m.
"We wanted a show that would be family friendly that people would recognize," said theater teacher Shelly Blay. "This show has a lot of iconic moments that people are going to identify with and remember."
Senior Sydney Holland said that they wanted to have a funny and lighthearted show.
"It's basically about this little kid Ralphie who really, really wants this shot rider BB gun for Christmas, and his parents keep telling him that he's going to shoot his eye out. And so he basically goes through this trail of events to convince everyone that that's what he should get for Christmas," said Holland.
Blay said that the cast is working hard to make the show into something the audience will enjoy. The cast hadn't been sure that this show would be best to produce because the characters are supposed to be played by younger actors.
"I think there's something funny about high schoolers playing these younger kids because you can remember what it was like when you were little and the stupid stuff you wanted for Christmas and when things didn't pan out like you wanted," said Blay.
The class is also incorporating new technology in the show. They purchased a scrim to use during the show.
"It's a really sheer fabric that if you project from the front it reflects but if you light from behind it becomes transparent," said Blay. "Several of the flashback scenes or fantasy scenes where Ralph is fantasizing about what would happen if he had his BB gun or what would happen if his parents don't do what he needs them to do. All of those are going to be done video."
Blay said it's exciting to incorporate new technology into the show.
"It should be really entertaining because they're going to get a chance to do things a little bit differently than just live stage," said Blay.
Holland encourages people to come see the show.