Stuck In Quarantine? Here's How To Pass The Time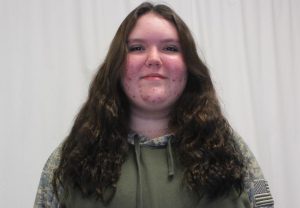 Having COVID-19 and being in quarantine was not ideal. Figuring out what to do to pass the time was the hardest part. Here are my top five ideas of things to do while stuck in quarantine.
1.) Binge watch shows: This might be the most common answer, but it is the thing that took up most of my time being stuck in my room. Some shows I would recommend watching over quarantine are "Riverdale (6 seasons)," "On My Block (4 seasons)" and "Grey's Anatomy (17 seasons)." All of these are available on Netflix. Some are longer than others, but all are really good shows that can help cure boredom.
2.) FaceTime friends and family: It can be difficult not to see friends or family in person. It is important to check in and communicate with others during these times.
3.) Clean: I know this doesn't seem like the most exciting thing to do in quarantine, but it is a good time to be able to clean all those things that have been put off for a while. It's a great way to bypass time since there aren't many other options. Some things you might not have thought of to clean are makeup brushes, closets, or even the inside of drawers.
4.) School work: It's not the most fun thing to do, but being stuck in the bedroom is a good time to get caught up on any school work or to keep up on school work that is missing. This will make going back to school easier.
5.) Learn something new: It doesn't need to be something unique like a language but something small that someone could learn to do in their room like crochet or how to draw. Something easy that takes some time to really figure out how to do it. YouTube tutorials and other sites are available to help learn it. Have fun with the new skill.
It isn't ideal to get COVID-19, but it is important to have things to do while stuck at home. While these are just some things I did in quarantine to pass the time, there are so many other things possible to do to help cure boredom.
Leave a Comment