2015 Summer Music Suggestions
With less than a week left of school, some students are looking forward the activities in the summer. Here are music suggestions for the summer of 2015.
#000000 & #FFFFFF—The Neighbourhood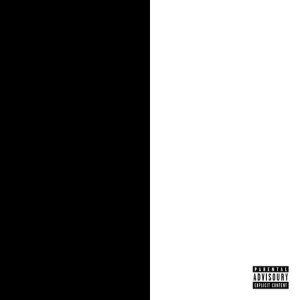 "The Neighbourhood," though not a big band, can be known because of their hit single "Sweater Weather." The bluesy-rock sound that they have is what people know and love. What people don't realize though, is that the drums in most of their music have a hip-hop sound and feel to it.
So now, their sound is evolving. The band recently put out a new project a couple months back, in November of last year. It's a mixtape. This was a shock to the music world, because mixtapes are strictly from the hip-hop region of music, making The Neighbourhood the first band to put out such a project.
After months of talking it up and releasing a couple songs, its uniqueness is what made it so popular. The mixtape is called "#000000 & #FFFFFF" which is the html code for the colors black and white, which is kind of their running theme, so naturally that's what they would name it. The singles released include: "Silver, " "Unfair," "Jealou$y," "Lurk," "Warm" and "H8M4CH1N3." The Mixtape includes major names in hip-hop such as French Montana, YG, and G-Eazy, to smaller names such as Danny Brown, Danny Seth and Raury.
They now are working on their second album. This was mainly an experimental project and something to fill the time between their first album, "I Love You," and their upcoming second album.
Blurryface—Twenty One Pilots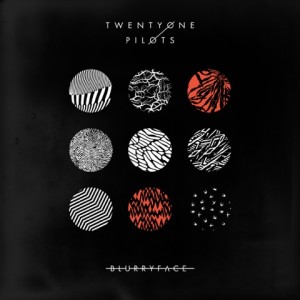 Twenty One Pilots are a two-piece band from Columbus, Ohio, consisting of lead singer Tyler Joseph and Drummer Josh Dun. From their self-titled debut album in 2009 to Vessel in 2013, they've made great progress.
But now, they have a new album coming out. In listen to the song "Screen" from the album vessel, at one point in the song, you can hear a deep voice behind Tyler's vocals. With the new album "Blurryface," they are bringing him to life, Blurryface himself. In each of the already released songs, there is a part where it is solely that deep voice singing, or rapping, and they've let him be known as Blurryface. He even has a Twitter account.
Five songs have been released so far, three of which have music videos. Each video has a running theme: both Tyler and Josh are wearing red, white and mainly black. Josh's hair is dyed red and Tyler wears a red beanie. There is one thing that sticks out in particular, however, and it's that Tyler's neck, hands and wrists are painted black, and it's safe to assume that it has something to do with Blurryface.
Blurryface has leaked the album online. It is available May 19 on iTunes.
Pools To Bathe In—The Japanese House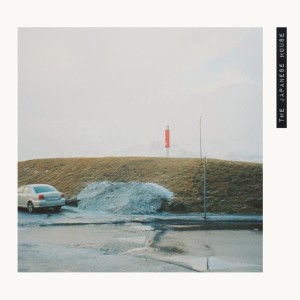 "The Japanese House" is made up of one 19 year old from London, Amber Bain. She pretty much showed up out of nowhere. Matthew Healy and George Daniel, of "The 1975," Tweeted, and posted pictures on Instagram, about The Japanese House's new single "Still." The lead singer and drummer of "The 1975," Healy and Daniel, produced this EP alongside Bain, so obviously they'd promote it. Before the single was released, there was no forewarning as to who The Japanese House was or when her music would be released.
When the single came out though, it blew up, because of Matty's Tweet, and also because Zane Lowe featured her single on his show. As time went on, she released the next single "Pools To Bathe In" which is also the name of the EP, then teeth, then sister. So all four songs had been released on YouTube and Soundcloud before the actual EP was out in iTunes.
She has a very unique style that has a dark, electropop sound that could be influenced by artist James Blake and The 1975 which is very apparent because of they produced it with her.  The EP came out late April, and along with the release on iTunes, she also released limited edition pink vinyls that were up on dirtyhit.co.uk.
This is a very great start to The Japanese House's music career, and much more is expected from her. If you are a fan of the 1975, or not, you can find a way to get lost in the sound of The Japanese House.