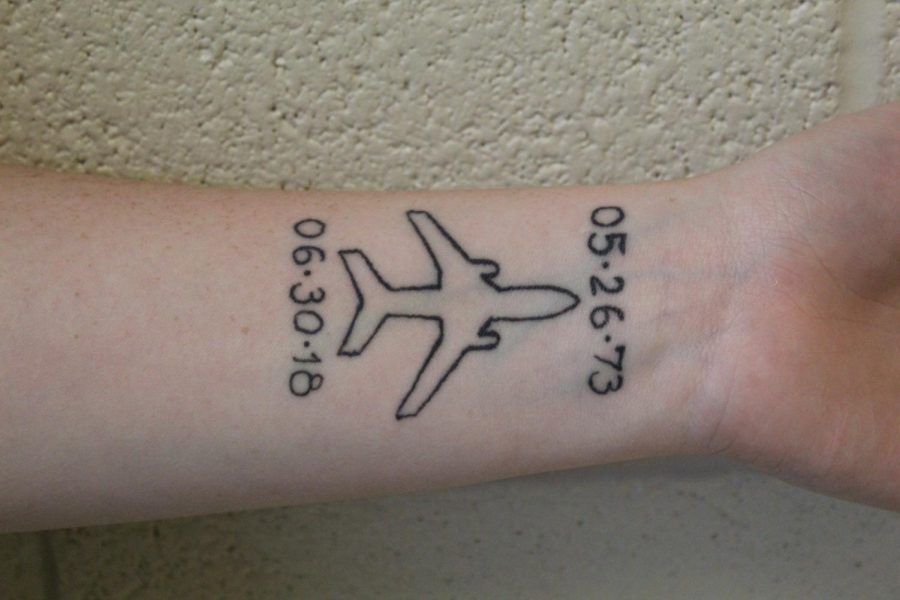 Inked For A Reason
Stories Behind Student Tattoo Designs Shared
Elijah Baston, 12
Life events and family inspired senior Elijah Baston's tattoos. He had several tattoos on his shoulder, forearm and chest. His shoulder tattoo was in remembrance of his father that he got exactly 10 years after his death.
"My tattoos are inspired by things that are important in my life and things that happened to me traumatically," Baston said.
On his forearm was a Bible verse that his grandmother used to read to him surrounded by clouds, and inside the clouds is the name of his cousin who passed away two years ago. He also had a tattoo of his mother's name on his arm, along with his sister's birthday and 'fear no evil' across his chest.
"Everyone likes my tattoos," Baston said. "And not in a cocky way, but because there are stories behind all of them, and everyone likes that."
.
Bailey Santee, 11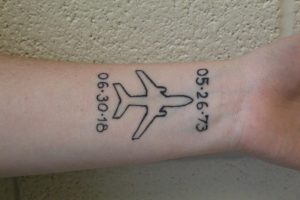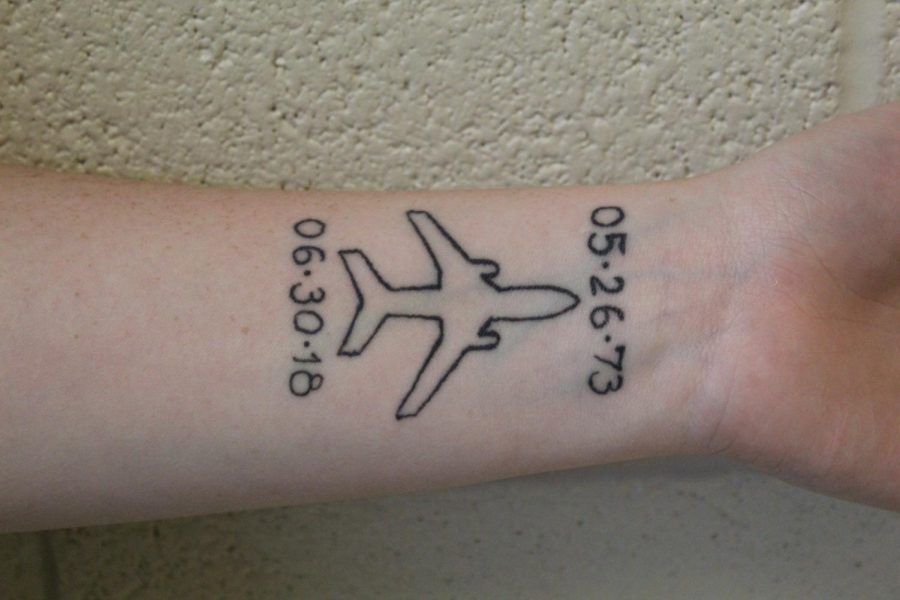 As a memorial for her dad who passed in 2018, junior Bailey Santee got an airplane tattoo on her left forearm. The airplane is a reminder of the connection they had.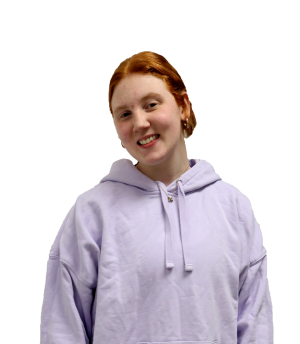 "My dad sold airplanes, so they have been a connection between the two of us," Santee said.
Santee had always wanted tattoos but had planned to follow through with this one specifically. She said her mother was originally against it, but after thoughtful consideration she agreed. She said her family and friends were supportive of the tattoo and were happy she was doing something to remember her dad. Santee planned to get more tattoos in the future, including a matching tattoo with her four sisters.
Jaclyn Guevara, 11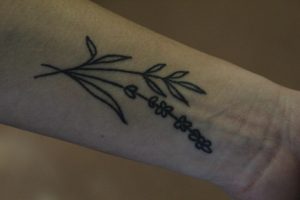 As a symbol of tranquility, junior Jaclyn Guevara got a tattoo of a lavender flower on her left wrist when she was 17. The tattoo was inspired by the color lavender, which had always been her favorite color. Guevara said getting the tattoo was spontaneous, as she asked her mom and got it the same day. She planned to add on to the tattoo in the future, with more flowers.
"It always keeps me relaxed when I see it," Guevara said.