10 Must-See Pieces At Nelson-Atkins
Museum Has More Than 42,000 Art Objects
Nelson-Atkins Museum of Art

4525 Oak St, Kansas City, Mo., 64111
The Nelson-Atkins Museum of Art in Kansas City has more than 42,000 art objects from a mix of cultures, including Asian, European, Native American and Egyptian. They show the creativeness of different individuals or what had dominated their culture at their time. After visiting the museum, these are 10 must-see pieces that stood out to me.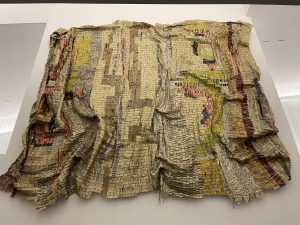 1.) Dusasa I
This was made out of recycled liquor-bottle tops that were flattened and stitched together using a copper wire. El Anatsui's intention was to show liquor's historic role as a commodity that was traded for slaves by colonial powers where he is from, Ghana, and where he now lives, Nigeria. When seen in real life, it isn't obvious that it is bottle tops. It was clearly created in a unique and incredibly creative way. It's the first art piece that's seen when one enters the museum, and it looks like a large piece of cloth hung on the wall.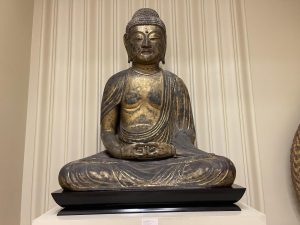 2.) Figure of Amida Buddha
Made of lacquered and gilded wood, this figure of Buddha was made in Japan. The Amida Buddha is the Buddha of Infinite Light and represents eternal life and compassion.It almost looks like very old metal that's rusted and not wood. It's an enormous piece set by itself in the Asian art section of the museum.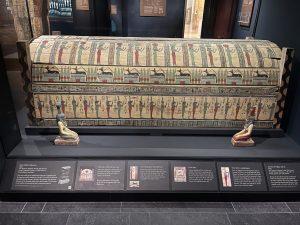 3.) Outer Coffin of Meret-it-es
This coffin was made in Egypt out of wood, pigment and gesso. It belonged to a noblewoman, Merer-it-es. The elaborate paintings on it were made to ensure that person's body that is in the coffin has an ensured continued existence in the afterlife. This is located in the Egypt gallery of the museum.
4.) Altarpiece with Scenes from the Life of the Virgin
This piece was made in Spain using tempera and gold leaf on a wooden panel. It's known as a retablo in Spanish, which means it shows multiple pictures relating to one thing. This shows nine different paintings relating to the life of the Virgin Mary. It's made with very specific and beautiful details. This is displayed in the European Art gallery.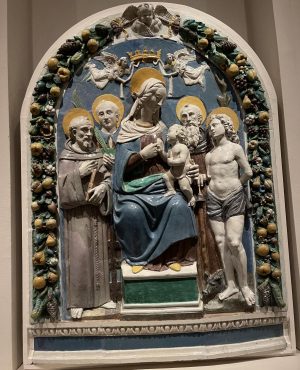 5.) The Madonna and Child with Saints
Buglioni was an Italian who was the head of an independent workshop that made pieces similar to this out of glazed terracotta. This piece shows the Virgin Mary as Queen of Heaven, surrounded by Saints and angels holding her crown. Here, she's holding Jesus and offering to nurse him. It's a very beautiful and specifically designed piece, from the angels holding the crown to the fruit framing them, symbolizing Christ's sacrifice, salvation and resurrection. This piece is displayed in the European Art gallery.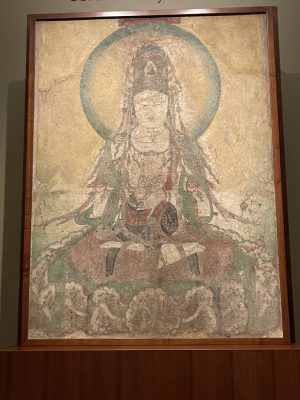 6.) Ruyilujn Guanyin Bodhisattva Seated on a Lotus
This is from what is today known as China, made on clay using ink and color. Bodhisattvas, like the one in the image, are beings who assist others on their spiritual path. They come in different forms, this one known as Avalokiteshvara. It became a figure of worship in China after its introduction to Buddhism. Its age is demonstrated by the cracks in the clay and fadedness of its colors. This is displayed in the South and Southeast Asian Art gallery.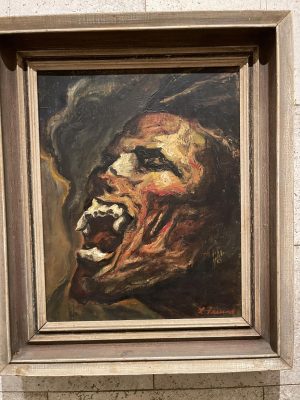 7.) Hiroshima
Harry Louis is an American who was drafted during World War II and served as a conscientious objector in the U.S. Army for two years. Hiroshima depicts the horror of the day the United States detonated two nuclear weapons over the Japanese cities of Hiroshima and Nagasaki, killing between 129,000 to 226,000 civilians. That was the only use of nuclear weapons in history. Louis shows a screaming face being stripped of its flesh. It's a very deep and heart wrenching piece that shows the consequences and pain of an awful and horrible war.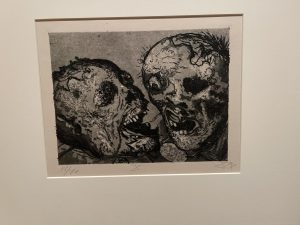 8.) Corpses Before Burial at Tahure
This was made on beige laid paper using etchings and aquatint. Dix fought in the German Army during WWI, and it changed him. Haunted by his memories, he shows two heads decomposing as a reminder of the cost and reality of war.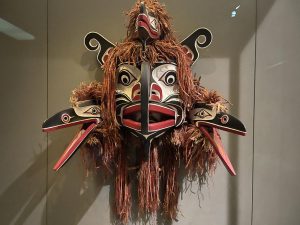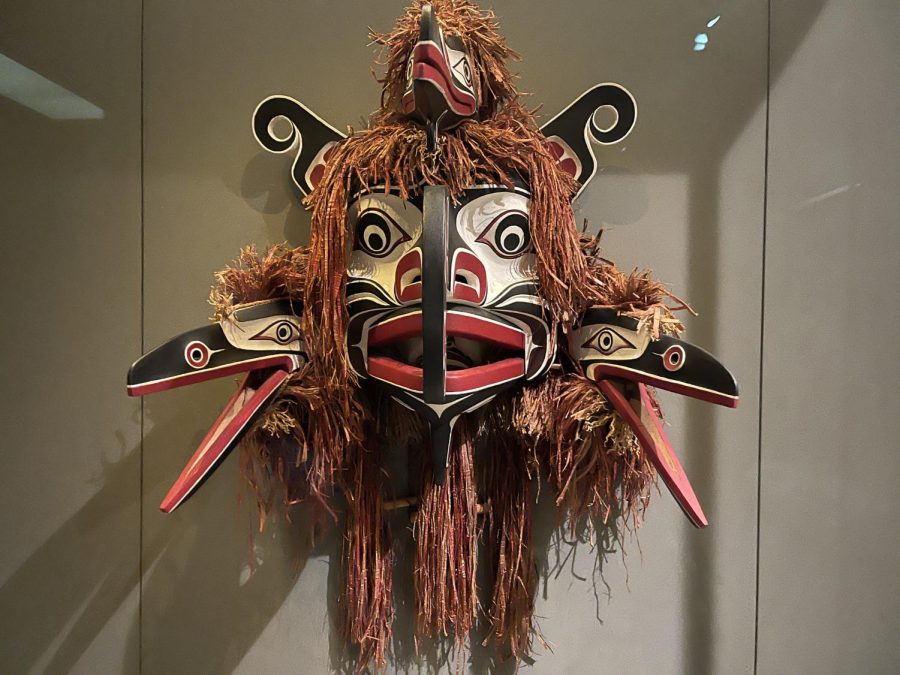 9.) Moogamhl
This is a Native American face mask. It's a combination of four different masks made as one, with the central face the Crooked Beak, both sides the Raven and the top center the Huxwhukw. It was carved on wood and cedar bark with pigment used to color it. It looks to be almost brand new in its display. It's located in the Native American gallery of the museum.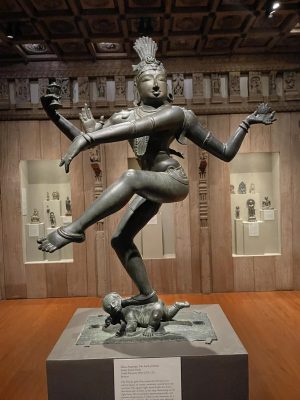 10.) Shiva Nataraja
This small bronze statue of the Hindu god Shiva was made in present day India, Tamil Nadu. Shiva is balancing on his left leg in a dance to create, maintain and destroy the universe. This sculpture received daily offerings in its South Indian Temple. This sculpture is located in the Asian art section of the museum, surrounded by many other pieces from South Asia showing other Hindu gods.
Source: Nelson-Atkins Museum of Art
Of the 10 art pieces, which is your favorite?
Sorry, there was an error loading this poll.
Staley News intends for this area to be used to foster healthy, thought-provoking discussion. Comments are expected to adhere to our standards and to be respectful and constructive. As such, we do not permit the use of profanity, foul language, personal attacks, or the use of language that might be interpreted as libelous. Comments are reviewed and must be approved by a moderator to ensure that they meet these standards. Staley News does not allow anonymous comments, and Staley News requires a valid email address. The email address will not be displayed but will be used to confirm your comments.