Murder On The Podcast
True Crime Genre Grows In Podcasts
May 1, 2022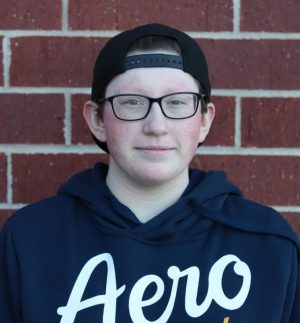 The true crime genre has become increasingly popular over the last few years. Shows, movies and documentaries have featured true crime cases in more engaging ways. This genre has also become a big hit with podcast creators.
"Morbid: A True Crime Podcast"
Grace Winkler

"Morbid" is a podcast hosted by Ash Kell, an autopsy technician, and Alaina Urquhart-White, a hairstylist. "Morbid" has been streaming since 2018, and it covers the most well-known cases as well as the darkest of cases. The hosts manage to make the podcast entertaining, despite the dark topics. There are episodes in which they share spooky stories sent to them by listeners and do mini morbid episodes that cover shorter cases that are quick to listen to. They also have special guests join them in episodes and have live shows. The relationship between the two podcasters is genuine. They are entertaining, and their reactions add to the story they are telling. I rate it 5/5 microphones.
"Murder With My Husband"
Grace Winkler

"Murder With My Husband" is hosted by married couple Payton and Garrett Moreland. The podcast began in 2020. Payton researches the cases and presents them to Garrett. He has comical reactions in return. They do shorter episodes that typically don't exceed an hour. The Morelands cover cases in a way that makes it easy to sit down and listen to three or four cases in a row. They have great chemistry that makes the listening experience enjoyable. While they are covering heavy cases, they make sure to keep the stories entertaining. They share the good things that did happen during these instances. I rate it 5/5 microphones.
"Killer Queens"
Grace Winkler

Tyrella Slemp and Tori Tobi are sisters and hosts of the "Killer Queens" podcast that has been streaming since 2017. The podcast has a retro style that focuses on the 1990s-2000s theme and uses throwback references during their discussions of the cases. Their bond is amusing, and their banter is witty. It feels as if the listeners are really sitting with them and having a conversation. For lovers of retro-style and true crime, this is the perfect podcast to listen to. I rate it 4/5 microphones.