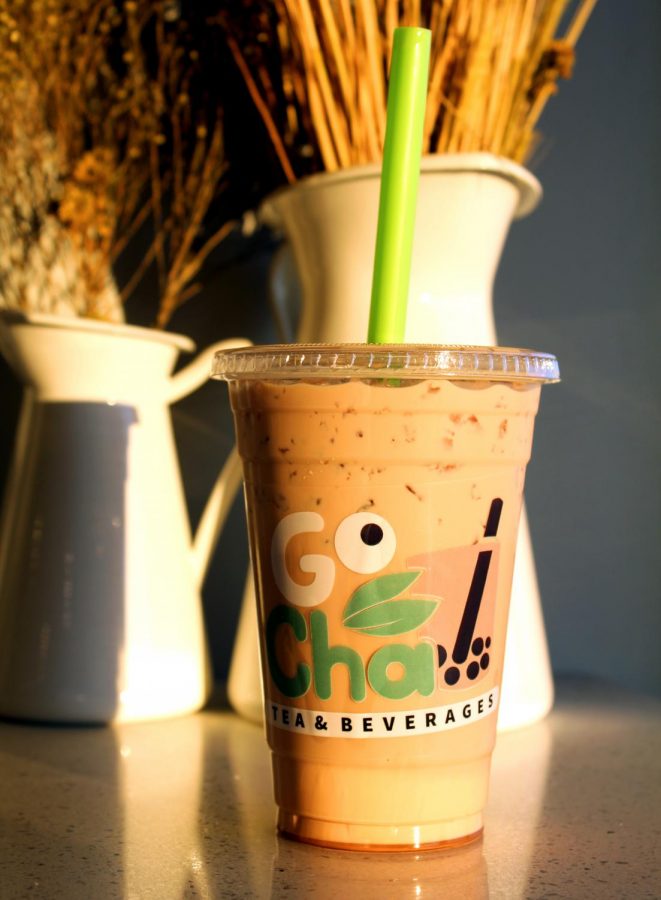 Makenzie Hooton
Good Tea and Good Vibes: GoCha Tea & Beverages
6595 N Oak Trafficway, Gladstone, Mo. 64118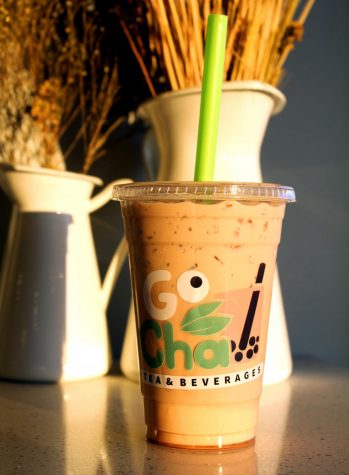 A strong smell of cigarette smoke immediately hit me when I walked through the doors. However, the inside of GoCha was spotless clean. Decor was clearly done well with everything matching in a shiny and contemporary look. The aesthetic was very pleasing with bits of yellow accents and matching lights. Korean music was playing, and Asian candy and sodas displayed. The iced house milk tea was $3.75. There was a convenient scale of sweetness to tailor your order. Service was almost immediate, and presentation was simple with a sticker of their logo on the cup. The milk tea was delicious and velvety. GoCha was my favorite out of the three places because it had the best tasting tea and the vibes and appearance were charming.

A Modern Experience: Dragonfly Tea Zone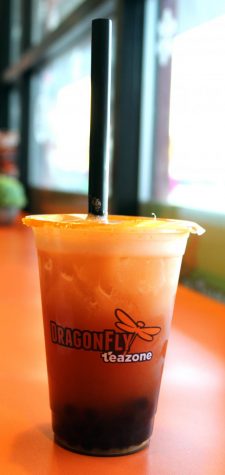 215 NE Englewood Rd Suite D, Kansas City, Mo. 64118
Dragonfly Tea Zone had many menu items to choose from in addition to tea, such as rolled ice cream, smoothies, fresh juice and crepes. The strawberry iced Boba tea was $4. Service was quick, and the employees were friendly. The tea was fresh and not overly sweet. There were lots of bursting Boba that made the drink exceptional. The ambiance was very bright and modern. Seating was comfortable, and there was an artsy chalkboard menu. Dragonfly was clean and smelled good. It felt as though I had left Kansas City and entered a buzzing city.



Too Little, Too Late: Headrush Roasters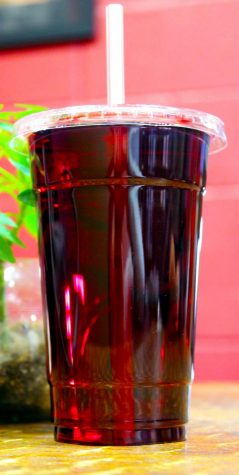 7108 N Oak Trafficway, Kansas City, Mo. 64118
Headrush Roasters Coffee and Tea was a little brown building with a drive through. It was more of a traditional coffee shop, but tea drinks were offered as well. The iced berry blast tea was $2.99. Presentation was just a plain clear cup. The tea was bitter and had a dull flavor. The inside was dim lighting and very quirky with mismatching decor and wall colors. After almost 15 minutes of waiting, I still did not have my drink, but they did make it up to me by apologizing and giving me a free drink coupon. Then, an iced caramel latte was ordered, and that was really satisfactory. Otherwise, the service and ambiance were not impressive.
The Benefits of Tea