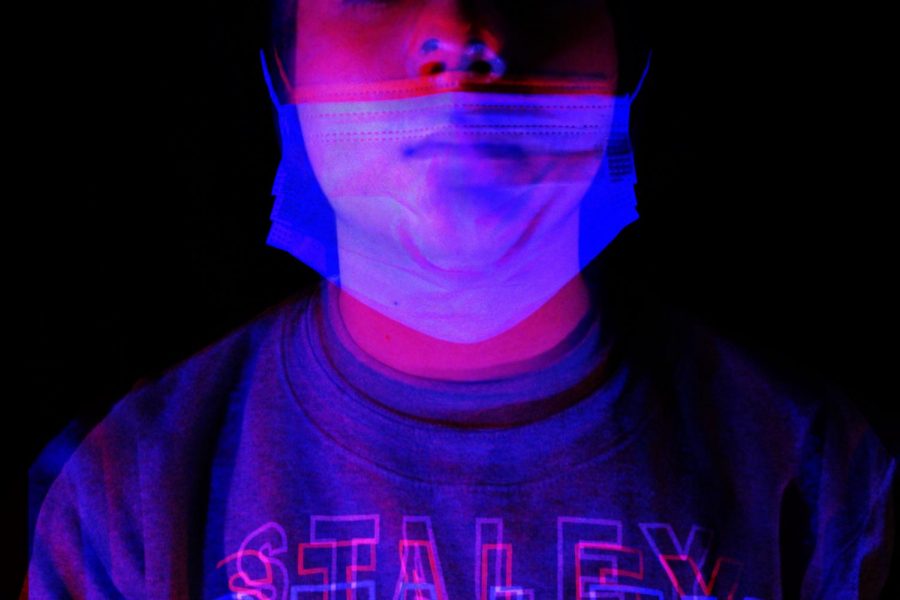 Cassie Ford
Cassie Ford, Editor In Chief
     By a 10-2 vote today, the Kansas City City Council approved bringing back the mask mandate in K-12 schools as COVID-19 cases increase in the city. The new mandate will be in effect starting Monday, Jan. 9, and will end Feb. 3.
When returning after winter break Jan. 4, there were students and staff both wearing and not wearing masks due to it being optional.
In a previous interview, superintendent Dan Clemens, Ed.D, said the decision to get rid of the mask mandate was based on the policy in place for pandemics which states that the district will follow local and county health guidelines.
"We have a policy that indicates that we will follow local and county health guidelines if there is a pandemic going on," Clemens said.
After Clemens had announced the mask-optional plan, the city of North Kansas City, Mo., implemented a mask requirement for all K-12 buildings within the city, so North Kansas City High School and Briarcliff Elementary never got rid of their mask mandates.
Kansas City, Mo., Mayor Quinton Lucas said the reasoning behind reinstating the mask mandate was the increase in confirmed COVID cases in Kanas City.
"At our schools now, teachers, staff, bus drivers and students are being impacted deeply by COVID," Lucas said in a letter to the city council earlier in the day. "Leading to concern that schools may need to move back to virtual learning if mitigation strategies are not pursued — something none of us wish to see."
Junior Cayla Palmer was all virtual last year due to COVID and said the mask mandate eased her concerns when returning in person.
"I was a really big fan of the mask mandate," Palmer said.  "I felt a little safer being around people, and with me being a big germaphobe, it's the reason I carry around a bottle of hand sanitizer everywhere since I don't know how often people wash their hands."
Palmer has a newborn brother who was born over winter break, and there are no COVID vaccines available to infants.
"It was confirmed by Dr. Fauci himself that if you are vaccinated you can still contract COVID to people who aren't vaccinated and people who are vaccinated," Palmer said. "There is a higher chance that if you have your masks on you're still protecting people around you."
The district had previously cited the availability of vaccines as one of the reasons they were removing the mask mandate.
"The only thing that the vaccine does is increase your chances of living, not spreading the virus," Palmer said. "You can still contract the virus whether you're vaccinated or not."
The district sent an email to families and staff Thursday evening.
"This afternoon, the City Council for Kansas City, Missouri voted to again require masks in K-12 schools beginning next week. NKC Schools is aware of this action, and we are currently evaluating how it may impact our COVID-19 protocols. While there is no immediate change for school tomorrow, any potential updates to our current practices will be shared with staff and families as soon as possible through our normal communication channels.
We've enjoyed seeing our students back again this week, and our focus remains on best serving each of our 21,000 learners. Thank you for your understanding and flexibility as we continue to navigate changing situations."
First District Councilwoman Heather Hall and third District-at-Large Councilman Brandon Ellington voted against the ordinance.
JAN. 7 UPDATE: District email confirms mask requirement starting Monday. 
More student opinions on masking: