Special Olympics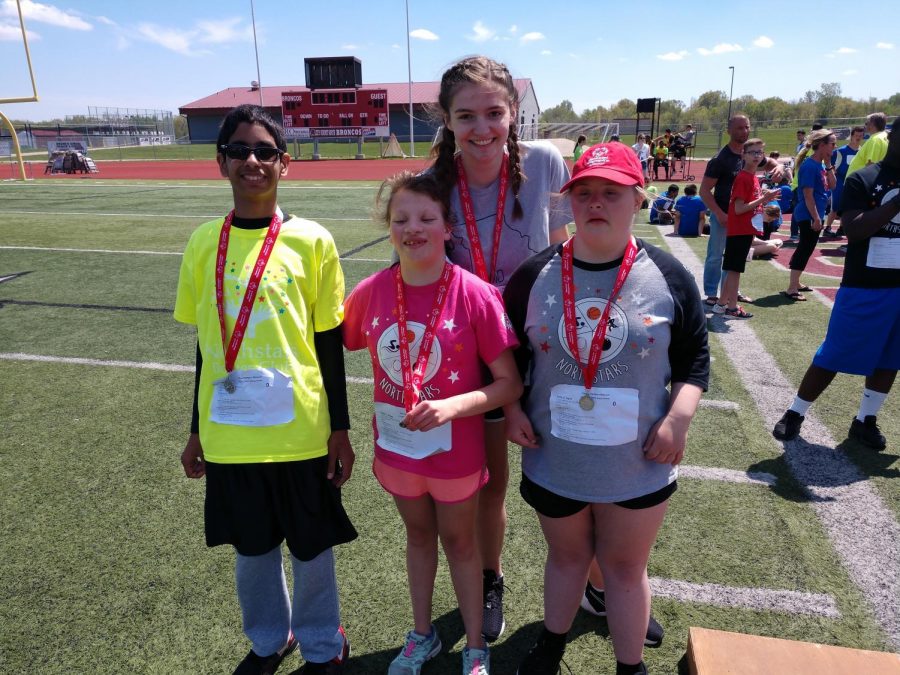 The Special Olympics is an international organization founded in 1968 that provides opportunity for disabled athletes 9 years old and up to participate in sports that are adapted to their needs. Students and adults without disabilities are able to play beside them, giving all the athletes a chance to be a member of a team with people who are different. 
Inclusion is a big part of the goal for the Special Olympics and Staley High School, using sports as a foundation for helping people of all ages with physical fitness, confidence and acceptance. "It's amazing, when they're out there competing, they're just like everybody else. They aren't viewed as different. They're playing alongside kids who are like them and not like them, and I think that's one of the best parts of Special Olympics, is it gives the kids an opportunity to feel like everybody else," said Rohlfing. 
Staley has participated in Special Olympics events since 2009 and is the only NKC school to receive the international designation of a Special Olympics Unified Champions School under Pamela Rohlfing, who has been working as a teacher for disabled students for nearly 22 years. Her students prepared for the Special Olympics with weekly practices for each sport during their seasons.  
The Blue Northstars practice and compete in many events, including Softball Throw, Tennis Ball Throw, Javelin Throw, Shotput, Long Jump, 100m, 200m, and 4x100m relay. "You know, sometimes you fail and sometimes you do great and sometimes that's just a part of life, and this gives them the opportunity to do that at their level," said Rohlfing.