Kori Matlock
Billboard's Hot 100 songs for 2021 were just meh. I wished to see more songs that sounded different musically, with different vibes. While 2021 was not the best for music, there were a lot of songs that have become my favorites. Lil Nas X, Flo Milli, Bree Runway and so many K-pop groups realized 2021 was their time to shine.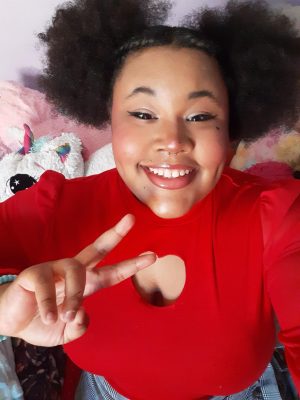 "Levitating" by Dua Lipa is the No. 1 song on the list. It's not shocking at all it became so many people's favorite and was No. 1. I'm happy it did because that song and the album matched so well together. Her music is nostalgic. It gives that 90s and 2000s pop feel, and it's unmatched the vibes were great.
"Save Your Tears" and "Blinding Lights" by The Weeknd were in the No. 2 and No. 3 spots. It is pretty amazing having two songs by the same artist on the list right next to each other. I didn't really feel connected to these songs. Most of his songs have an 80s sound, and I am not too fond of them.
"Mood" by 24kGoldn ft Iann Dior was No. 4. I can understand why this song is liked by the majority of the younger generation. I don't like it at all, but I do get why people do. It can put listeners in a good mood, which is what people need during the COVID-19 pandemic. I just don't like rap in this style. I prefer the 2013 and 2014 rap trends more.
"Good 4 U" by Olivia Rodrigo was No. 5 on the list. She had so many other songs that should have been in the top 10. Rodrigo absolutely owned this year. I'm excited to see where she goes and what she does. I love the punk-pop sound, and it's becoming popular again.
"Kiss Me More" by Doja Cat was No. 6 on the list. The music Doja Cat produced this past year was some of my favorite bodies of work. Her performances were like no other. I hope in 2022 we see more western artists start becoming performers and put on a show. People are developing higher standards and wanting performances, not just a staring contest.
"Leave The Door Open" by Silk Sonic was No. 7 on the list. I absolutely love this song. It is so beautiful on the ears. It caused me to have a lot of emotions with its beautiful layering. I have never stimmed publicly to a song, and "Leave The Door Open" caused me to stem uncontrollably. I love this 90s/2000s sound, and I grew up on that sound. It's just amazing how they brought it back in an honoring way.
"Drivers License" by Olivia Rodrigo was No. 8 on the list, and 2021 was definitely her year for music. She did amazing on this song, and listeners can definitely hear how hurt she was. She has a beautiful voice, and I'm excited to see more of her work.
"Montero" by Lil Nas X was No. 9 on the list. It was most definitely one of my favorites of this year. I am so proud of Lil Nax X for speaking up about how rampant homophobia is in the Black community, along with his battle with religion and religious trauma.
"Peaches" by Justin Bieber was No. 10 on this list. I absolutely despise this song. I don't think it's a good R&B song, which is what he was going for. It didn't sound pleasant to me, and I know Justin can make better songs because he has, but this song just doesn't do it for me.